Samba queen, Stella Monye, will stage this month's edition of her popular show, Huk Up, in Akure, the Ondo State capital, Southwest Nigeria.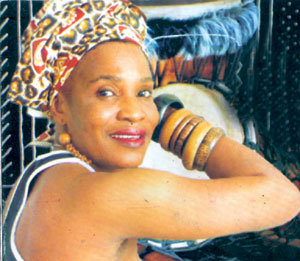 P.M. Entertainment learnt Her Excellency, as she is fondly called by her fans and friends, will be playing at a private party organised by an arm of the Ondo State government.
This, according to P.M. Entertainment findings, means that Huk Up show scheduled for today at Prestige Hotel, Agidingbi, Ikeja, Lagos, will now hold on 6 August, 2010.
Speaking about the Akure show, Monye said "although I am not happy missing today's show as it is fast becoming a phenomenon in the showbiz world, I have to honour the people of Ondo State."
Apart from the show, the Samba queen said she will use the opportunity to visit the First Lady of Ondo State, Mrs. Mimiko, who, she said, she intends to invite to the next edition of the show.
While thanking the management of the Nigerian Distilleries for its support, Stella said other corporate organisations are also showing interest in the monthly show.
Load more