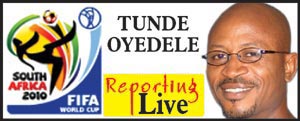 The Black Stars of Ghana have been talking tough ahead of their quarter final cracker with Uruguay this evening.
Captain of the Ghanaian team, John Mensah expressed optimism that his side has what it takes to beat Uruguay in today's match.
The Ghana skipper believes that this is the time for them to give their best to make history as the first African country to reach the semi final stage of world football's biggest event
"We are on the verge of history and the only way we can make history is to beat Uruguay. It is going to be a battle to the finish for both countries, but with the support of Ghanaians back home and our brothers and sisters all over the continent, Ghana will be victorious," he said.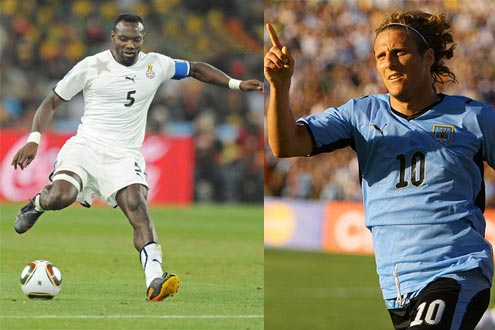 Mensah said he is satisfied with the level of preparation of his team-mates ahead of tonight's encounter, and promised that Ghana will not disappoint Africa when they confront the South Americans.
"We need the support of South Africans and other Africans generally. We are playing today's match for Africa, not Ghana. We will be happy if we can get all the support from the rest of Africa as this will motivate us to go all out for victory," he said.
Ghana's goalie, Richard Kingston said the Black Stars will play the game of their lives to achieve a good result.
Speaking at a press conference yesterday, Kingston said he had been training for penalty shootouts for the past few days, adding that if the match ends in a penalty shootout, he is confident to make his team proud.
"I am battle ready to save as many penalties as possible if the match leads to that situation. We want to make history for Africa and that is why we are doing everything to make sure that everybody is on top of his game because our target is to go beyond the quarter final stage," he boasted.
To Asamoah Gyan, today is a historic day for Africa. "For me it will be history. There are three African sides that have made the World Cup quarterfinals, but we have an opportunity to do something never done before," he said of the prospect of playing in next week's semifinals if the team beat their South American opponents.
"It's a big opportunity for the whole of Africa and because of that we have no doubt we have all the African support."
Load more