Ghanaian President John Atta-Mills was supported by nine other African heads of state who saw his team's white knuckle exit from the soccer World Cup on Friday.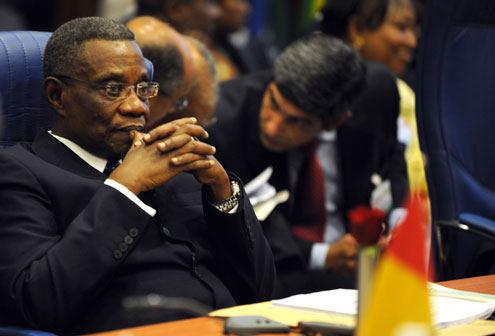 The leaders gathered during a break in the 38th summit of the Economic Community of West African States in island country Cape Verde, their eyes riveted to a giant screen for the quarter-final battle with Uruguay.
With scores level at 1-1 the match failed to yield a winner after extra time and a penalty shoot-out handed the match to Uruguay 4-2, leaving the first World Cup on African soil without a team from the continent in the semi-final.
The loss was followed by a long silence in the large hall of a hotel where the ten leaders were passionately following the match. In a sombre mood, the dejected heads of state left immediately afterwards without comment to reporters outside, who had been trying to follow the match via the internet on their computers.
Load more