Super Falcons' Coach, Eucharia Uche has appealed to President Goodluck Jonathan to rescind his decision to withdraw Nigeria's national football teams from international football for two years.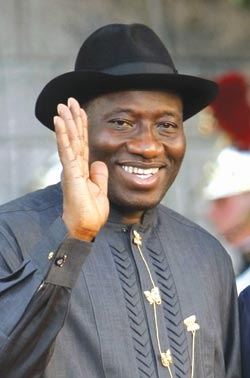 President Jonathan suspended Nigerian football from international competitions following the poor outing of the Super Eagles in the ongoing FIFA World Cup in South Africa.
Uche, who is preparing Nigeria's female national team for the FIFA Women World Cup in Germany, which kicks off next week, said President Goodluck should consider female football in the country, adding that if the Federal Government goes ahead with the ban, it will not only affect the chances of the Falcons in the World Cup, but also the future of the young female footballers.
"My players and I are  confused in the camp right now because we don't know whether we will be at the World Cup or not. I pray that Mr. President reverses his decision so that female footballers, who are on top of their game, will be able to play at the World Cup," she said.
The coach said the decision of the Federal Government to ban Nigerian football from international competitions for two years is too harsh, adding that there are still other methods the government can apply to solve  the problem of Nigerian football.
She admitted that over the years, the Eagles have been struggling to live up to expectations on the international scene. She said that their performance at the FIFA World Cup in South Africa and allegations levelled against the Nigeria Football Federation led by Alhaji Sani Lulu infuriated Jonathan to take such drastic action.
"Many Nigerians said the action of the government is right, but one thing is that the Super Falcons have brought so many laurels to this country in the past, especially at the continental level. It will not be good if the team and the female Under 20 and 17 junior teams fail to play in this year's FIFA organised competitions because the players  suffered a lot in the qualifiers before they booked their respective places at the World Cup," said Uche, who vowed to go beyond the quarter final stage in Germany 2010.
—Sunday   Akintoye
Load more