Mr. Timi Alaibe, Special Adviser to the President on Niger Delta Affairs, wants ex-militants, who are currently undergoing transformational training, to use it as an opportunity to re-order their lives.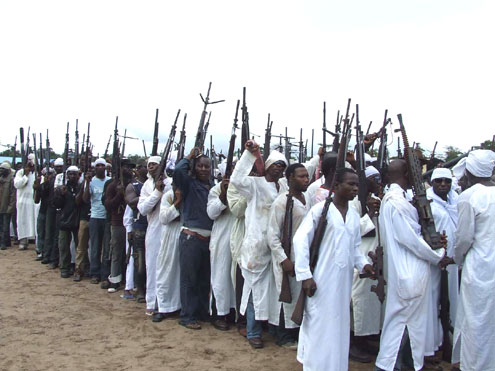 Alaibe made the appeal in Obubra, Cross River State, when he addressed the repentant militants in the first batch of the Federal Government–sponsored post amnesty training exercise in the Niger Delta.
"I want you to understand that with this programme, the Federal Government has given you and indeed the people of the Niger Delta region an opportunity to change our lives.
"Those, who could not make this batch will be accommodated in subsequent batches.  You will have an opportunity to undergo a Seafarer training in Norway after this.
"The programme also offers a four-year university education after which you are assured of a job. While you are here, we will pay you some allowances.
"All these are being packaged today for your benefit tomorrow. After this, you will get to the next level. I see tomorrow's leaders in this class.
"We want you to 'change style' now, use your head and brain to get what you want.
"I am here in this camp to plead with you to take this as an opportunity to realise your dreams," Alaibe said.
He also warned the trainees against unruly behavior and politicking in camp.
"I understand that some of you had been unruly. Please, you have an opportunity to change. We are not doing politics here. We will throw those with political dimensions out of this camp."
Load more