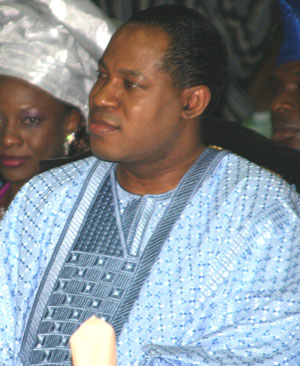 Pastor Chris Oyakhilome's church, Believers Loveworld a.k.a. Christ Embassy, has been dragged to a Lagos court in Nigeria over land matter.
The church was alleged to have bought a parcel of land from Engineer Joseph Ihonor at Mende, Maryland, Lagos and refused to pay the balance of the fee charged.
According to the complainant, he sold part of his land to the church at the sum of N10 million and on the day of the payment, the church through their pastor who facilitated the transaction, Pastor Ashade and the church counsel removed N850,000 and said they will use the money to facilitate the procurement of the C of O.
He said that he gave them the papers but months after months, they could not get the C of O neither did they balance the money.
Narrating further, he said that they later gave him back his documents without facilitating the papers as promised and on demanding the money, they told him to forget the money.
He claimed that he had written letters to them but they refused to respond and hence, he decided to take legal steps to recover his money.
When PMNEWS contacted Pastor Ashade who facilitated the transaction, he confirmed that there was actually a transaction between the complainant and the church but declined to make further comment on the matter.
She also promised that the church lawyer will contact our reporter on the matter but as at the time of filing this report, there was no response from the counsel.
Meanwhile, the matter has been slated for hearing at Court 17 of Magistrate's Court, Ikeja, Lagos where the claimant is demanding that his money be paid to him.
—Cyriacus Izuekwe
Load more