Former UN Secretary-General Kofi Annan said Tuesday that despite their defeat in the dramatic World Cup quarter-final against Uruguay, Ghana had been the true winners.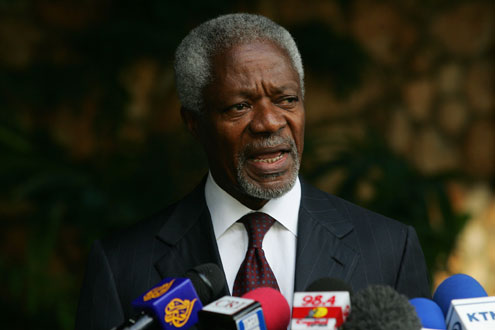 In a letter to the Ghana team, Annan, a Ghanaian himself, said: "Heartbroken, that's how you must have felt at the end of your epic match against Uruguay last Friday. There is no other word for it. Hundreds of millions of us felt the same way."
Ghana could have won in the last minute of extra time when they were awarded a penalty after Uruguay's Luis Suarez had been sent off for a deliberate hand ball on the goalline, but Asamoah Gyan fired the spot kick over the bar.
Load more