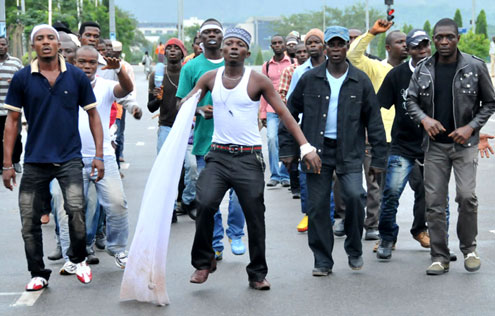 Ex- militants from the Niger Delta area of the country caused pandemonium in Gwagwalada area of the Federal Capital city as they blocked the Lokoja-Abuja Highway, a major road which links the capital city with the Southern parts of the country.
This resulted in long traffic jam as travellers on the very busy road were unable to proceed beyond Gwagwalada.
P.M.NEWS learnt that the former militants who travelled all through the night from a State in the Niger Delta were mostly made up of youths from the Ijaw ethnic group. It was gathered that the youths arrived Gwagwalada around 5o'clock this morning in a convoy of about 20 Toyota Hiace buses.
The militants, who carried white flags, said they came to inform President Goodluck Jonathan about  the failure of those saddled with handling the amnesty programme to pay them their N65, 000 monthly allowances.  The militants told journalists that they were tricked into surrendering their arms and abandoned by the government.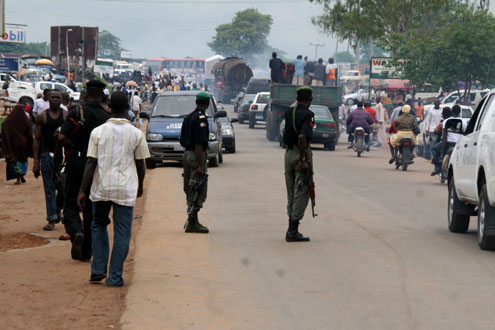 A detachment of the police anti-riot squad has, however, prevented the busloads of militants from proceeding beyond Gwagwalada  at the time of filing in this story. Vehicles are diverting to a bypass at Kuje to avoid the blockage
—Oluokun Ayorinde/Abuja
Load more