The Netherlands and Bayern Munich of Germany winger, Argen Robben says they are ready to lift the South Africa 2010 World Cup, no matter who their eventual opponents would be.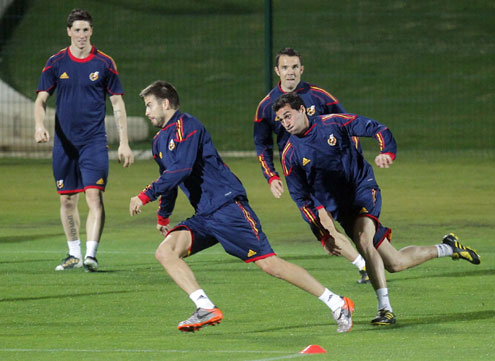 The former Real Madrid of Spain player made this declaration after they pipped Uruguay 3-2 in yesterday's first semi-final match to book their place in Sunday's final.
With Germany and Spain preparing for tonight's second semi-final match, Robben said they cannot afford to slip after coming this far in the Mundial.
He said it is wonderful that the entire team have achieved what they came to do in the World Cup, adding that their compatriots back home are waiting for them to arrive in Amsterdam with the trophy after Sunday's final.
According to the bald winger, who scored one of the goals that clinched victory for his country yesterday, "we are going to play the final with all our hearts. We have to put our acts together, either Spain or Germany are good for the final since they are already in the semi final. We are ready to play them. Our friends and families back home have been calling to wish us well with the hope that we'll bring the World Cup trophy home."
Uruguay coach Oscar Tabarez praised Holland's goal-scoring ability following his side's exit from the World Cup.
The South Americans, who had only conceded two goals heading into the semi-final clash, were seen off 3-2 by the Orange in Cape Town yesterday to end their hopes of lifting their first World Cup trophy since 1950.
Uruguay were powerless against Giovanni van Bronckhorst's first-half opener, and despite posting goals courtesy of Diego Forlan and Maxi Pereira, they could not hold off strikes from Wesley Sneijder and Arjen Robben.
Coach Tabarez commended the Netherlands players' talent for finding the back of the net, admitting their shots took his side off guard.
"The Dutch can create a goal from any situation," said Tabarez. "These were beautiful goals for football but rather unexpected for us.If we had to choose a way to lose it would have been this way."
—Tunde Oyedele, Johannesburg, South Africa
Load more