Lagos State Governor, Mr. Babatunde Fashola (SAN),  has  signed a law to provide for the administration of Physical Planning, Urban Development, Urban Regeneration and Building Control with an appeal to Lagos residents to embrace the law in order to  save lives.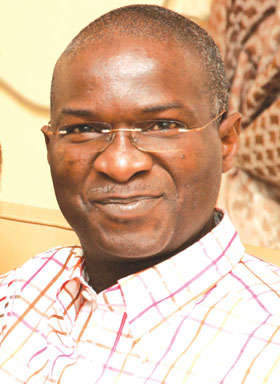 In his remarks before assenting to the law at the Lagos House, Alausa, Ikeja, Governor Fashola pointed out that experiences across the globe shows that when cities or towns are well planned, it becomes easier to provide social services as well as save lives in times of disasters which, according to him, are inevitable in towns and cities.
Citing example with Haiti and Kobe in Japan where earthquakes recently struck, Governor Fashola noted, "A report by a team of world renowned architects and town planners found out that more people died in Haiti because of failure of urban planning and that even-though the Earthquake was more intense in Japan fewer people died because the city was well planned".
"This is the choice we have to make today. Urban planning will save lives, it will make life better for all of us; it will help us know that you are there. If you submit a plan for a building, we will know how many people are expected to live in that building", the Governor noted adding that the submission of a correct building plan would be beneficial not only for supply of appropriate basic social amenities but also in times of accidents.
Warning against submission of incorrect building plans, the Governor declared, "If you supply a building plan to us that tells us that it is a two-storey building and you build a seven-storey building, when we are coming, God forbid, if there is a fire, we will be coming with a truck not a telescopic ladder to climb the high-rise building".
"It is from your plan that we know that you are in the society. It is from your plan that we can plan to respond to you and this is what some of the provisions of the law heralds", the Governor said adding, "A law will only start the process. Ultimately, it is what we do as a people, how we strictly observe its provisions that will take us to the dream we aspire to".
Governor Fashola who said public assent to the law would start a journey towards fulfilling a promise which he made on behalf of the State Government three years ago when a building collapsed in Oke-Arin, explaining that in the process leading up to the preparation of the Executive Bill before its presentation to the House of Assembly he and members of the Government have learnt a lot.
"I have learnt, particularly that there are instances when buildings collapse because very unsuitable materials have been used in making the blocks. We have learnt that buildings collapse because of fire that have resulted from the use of poor quality materials for the wiring and electrification", the Governor said.
He expressed gratitude to all the stakeholders both committees and individuals who gave support to the preparation of the bill, particularly the artisans, including bricklayers and block makers who, according to him signed up to the law and gave their assent to it and promised to partner with the Government as long as they are given the opportunity to organize and practice their trade in an acceptable manner.
Load more