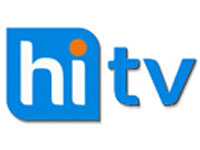 Come 15 July this year, the operations and activities of Hitv may be grounded as Musical Copy Right Society of Nigeria is set to enforce a court order issued today by a Federal High Court sitting in Lagos, South West Nigeria.
The applicants have brought in two experts from Grey Inn, London to examine the computers, the mast and all the equipment used in transmitting all their programmes nationwide.
This was sequel to the order of a Federal High Court in a suit filed by the Musical Copy Right Society of Nigeria claiming N1.2 billion over an alleged infringement of musical works of some artistes in which the society has exclusive copy right.
Initially when the order was issued, the management of Hitv disallowed the court officials from carrying out the execution of the order.
Consequently, the court summoned the managing director and chief executive officer of Hitv, Mr. Toyin Subair to appear before the court to show cause why he should not be charged for contempt of court.
When they appeared, their lawyer, Dr. Joseph Nwobike, SAN, pleaded on their behalf. Thereafter, the presiding judge, Justice Okechukwu Okeke reaffirmed his earlier order that the premises of Hitv be inspected by court officials to ascertain  and bring before the court any material used by the organisation, any instrument used in pirating or infringing of the artistes like Sunny Ade, Adewale Ayuba which Musical Copy Society complained about.
In a bid to enforce this court order, the applicant has brought two renowned experts from London to examine the equipment which may disrupt the paid televion outfit.
—Akin Kuponiyi
Load more