Governor Theodore Orji of Abia State said in Umuahia on Thursday that he could operate as a governor without a deputy.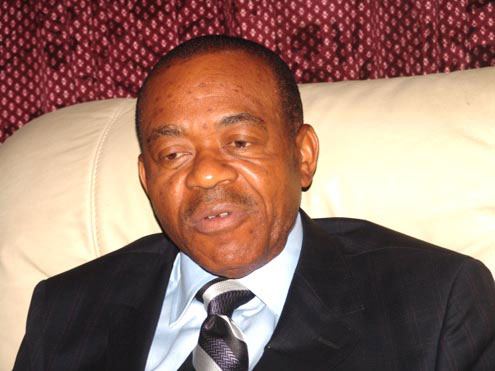 "If not for the constitutional provision of a deputy, I can operate in office without a deputy governor," he said.
Orji made the statement while fielding questions from newsmen after a solidarity visit by the people of Ibeku-Egwuasa in Umuahia North.
"The position of a deputy governor is like a spare tyre and my vehicle is bullet proof," he said.
He said the fact that the Deputy Governor of the state was in PPA would not threaten him.
Orji had earlier, while receiving his kinsmen from Ibeku Egwuasa Development Association, accused his deputy, Chief Chris Akomas, of disloyalty.
"Akomas from all his comments and actions, was plotting to unseat me from office."
On why he left PPA, Orji told the people that the party structure was deceitful.
"In spite of the fact that I am a governor, I am sidelined when decisions are being taken.
"I have nobody I can run to in the party hierarchy," he said, adding  that: "I am a loyal human being but loyalty has an extent and limit."
"I am out of PPA to liberate Abia from bondage and back biting and I know that all the people of the state are happy," he said.
The governor accused the PPA of criticising his efforts at concentrating developments in Umuahia to the detriment of other areas in the state.
Speaking, the President-General of the association, Chief Kanu Chimezie, said its members were in Government House to commend the bold step of the governor in pulling out of PPA.
Load more