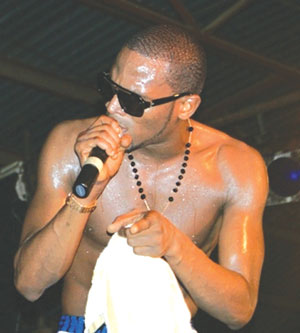 Despite the ongoing war against music pirates in the country, P.M. Entertainment can reveal that top Nigerian stars and upcoming ones now pay pirates to dub and sell their CDs.
Investigation revealed that the artistes pay the pirates a minimum of N10,000 for their work to be included in the works dubbed Alaba mix, which are circulated for three weeks.
P.M. Entertainment gathered further that any of the artistes who wants other tracks of new or yet-to-be-released album pirated pays more until the work is popular in the market.
Worse still, It was also gathered that apart from the upcoming artistes, pirated works of  top musicians including 2face Idibia, Dbanj, Weird MC, Timaya and P-Sqare, among others, are in circulation.
Some of the hawkers who do not want their names mentioned, confirmed that the sale of Alaba mix is a major racket in Alaba International Market by top rated marketers and young ones.
The hawkers told P. M. Entertainment that a CD is sold for N70 and above wholesale, while it is sold to the final buyer at the rate of  N100 or N150 depending on the number of CDs purchased and the bargaining power of the buyer.
Load more