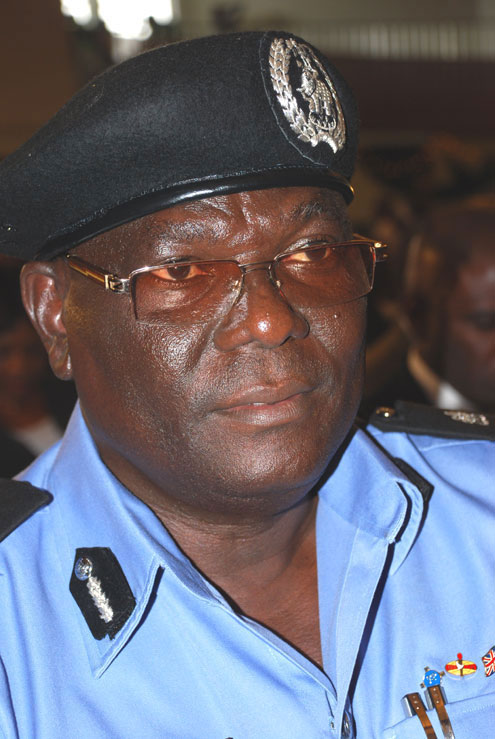 The Lagos State Commissioner of Police, Marvel Akpoyibo, has expressed reasons why he would want commercial motorcycle riders, popularly called okada, banned in selected areas of the state.
Akpoyibo, who expressed his disdain for the activities of the commercial motorcycle riders, said that they have become a menace in the state, adding that they were the reasons for the increase in the number of accidents in the State.
The CP gave a startling statistics of accidents caused by the okada operators for the past five months.
He was supported by the Special Adviser on Transportation to Governor Babatunde Fashola, Kayode Opeifa, who said that motorcycles were not meant for public transportation, so making regulations on their activities would amount to legalising an illegality.
Akpoyibo also accused them of using their vehicles to aid armed robbery and that some of them were actually armed robbers.
However, he was countered by some okada owners and riders who said that it was the police that should be blamed for robberies within the state.
According to Akpoyibo, who was represented by Mr. Vincent Brown of the Nigeria Police at a public hearing on the activities of commercial motorcycle riders orgainised by the State House of Assembly, though the statistics of accidents in the last five months is put at 523 for January; 376 for February; 481 for March; 619 for April and 556 for May, okada riders accounted for 357 representing 68.1 per cent.
Also okada accidents in February, March, April and May were put at 256, 369, 391 and 390 respectively.
"In further analysing the data, the figure for January include 47 cases in which there were fatalities, 213 cases with injuries, while 97 were just minor accidents; in February, 43 cases of fatalities, 123 cases with injuries, while 90 minor accidents were recorded.
"March had 42 fatality cases, 238 cases with injuries, while 89 were minor accidents; April include 71 cases in which there were fatalities, 200 cases with injuries, while 120 were just minor accidents; May had 46 cases of fatalities, 195 cases with injuries, while 149 minor accidents were recorded," Akpoyibo stated.
He attributed the causes of such accidents to poor attidudinal disposition to the use of the highway and failure to comply with the laws regulating human and vehicular conduct on the road.
He also listed corrupt practices among the law enforcement agents in the state, drunk driving, overloading and overspeeding as reasons for such accidents.
While accusing okada riders of ganging up to mob hapless motorists in the case of accidents, he said: "the menace of commercial motorcycle operators does not end with avoidable accidents; crime reports from the field have shown that over seventy per cent of crimes, ranging from burglary to car and cash snatching from bank customers who go to the banks to make withdrawals, are attributable to armed bandits who operate on motorcycles."
He threfore demanded for an outright ban on okada in areas including Ikoyi, Victoria Island and Lekki.
Other areas include Ikeja, Apapa, Magodo, Ogudu, Ikorodu and other government reservation areas.
However, the okada operators in attendance accused the Police of not appreciating their efforts at curbing the rate of crime.
They said they have helped to arrest robbers and have always given the police information on the activities of robbers. They added that such robbers are often set free thus endangering the lives of the operators.
A representative of Okada riders, Elvis Mordi, representing ANACOWA Motorcycly Owners and Riders Association said, "instead of talking of banning we should be discussing how to create enabling enviroment for the operation of okada because it is the source of lifelihood for so many families."
EROMOSELE EBHOMELE
Load more