Germany achieve the third place spot in the World Cup after Sami Khedira headed in the winning goal minutes before the end of the play-off against Uruguay at Port Elizabeth.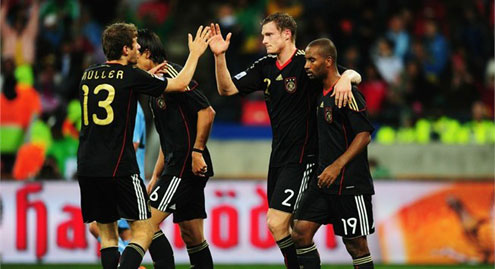 In an end-to-end battle, Uruguay were leading 2-1 thanks to a Diego Forlan blaster until German midfielder Marcell Janssen equalized on 56 mins, nodding in a long Jerome Boateng cross. Earlier Thomas Muller scored for Germany after 18 mins, collecting a powerful Schweinsteiger pass and firing from 20 yards.
But Uruguay swiftly came back into the game when Perez tackled the ball off Schweinsteiger, then passed to Cavani who dodged keeper Butt and scored inside the right post.
Courtesy AFP
Load more