Uruguay coach Oscar Tabarez says Uruguay's achievement in reaching the third and fourth place play-off in the World Cup showed the side is capable of meeting any team on an equal basis.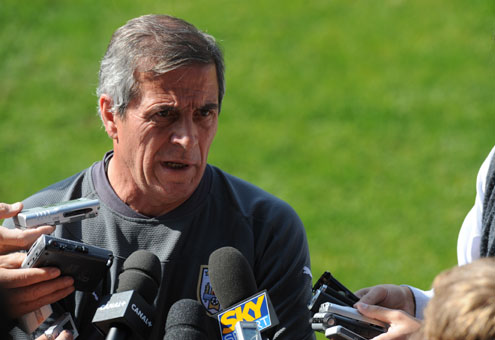 "We can play no matter which team, because there are no teams at a higher level than those here,"he said after Uruguay's 3-2 defeat to Germany.
"We intended to play like a modern team and we were aware of the level of the competition. We were very good in defence and on several occasions we performed very well, demonstrating offensively against the opponents," he added.
Load more