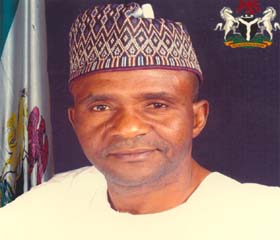 At least five persons were killed and several others injured in a bloody clash between Muslims and Christians at Wukari Local Government Area of Taraba State, Nigeria, this morning over the erection of a mosque at the Area Police Command in the area.
P.M.NEWS correspondent gathered that the crisis began in the late hours of yesterday when a large number of Christian youths trooped to the police area command office to warn the new Area Commander, Mohammed Mustapher to stop the erection of a mosque, which he had ordered when he assumed office three months ago.
Sources told P.M.NEWS the paramount ruler of Wukari, Dr. Shakarau Agyu Massaibi, had had earlier warned the police officer not to build the mosque.
It was also gathered that the Area Commander had also refused to listen to the warning of the Christian youths, insisting that a mosque must be erected in his office.
Tensions ran high this morning when it was discovered that the Christian youths had last night demolished the mosque.
The situation got out of hand this morning when the Muslim youths stormed the streets of Wukari, protesting the demolition of the mosque. They went ahead to burn the Apostolic Church in Wukari.
It later turned into a free for all when Christian and Muslim youths armed with dangerous weapons attacked one another as well as innocent citizens.
As at the time of filing this report, several houses have been burnt while many residents have fled.
Chairman of Wukari Local Government, Mr. Danazumi Abdu told P.M.NEWS on phone that the tension was still high.
"I have contacted the state Commissioner of Police in Jalingo for reinforcement," he said.
He further confirmed that several houses have been burnt but could not ascertain the number of casualties.
The Taraba State Commissioner of Police, Alhaji Musa Aliyu said a detachment of mobile policemen have been dispatched to Wukari to forestall a total breakdown of law and order.
Ben Adaji/Jalingo
Load more