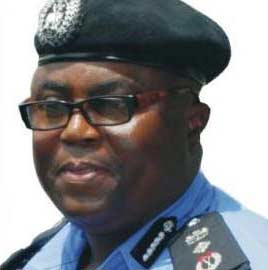 Alhaji Salisu Mataba, a Kano-based business man kidnapped by unknown gun men last Sunday regained his freedom at 12 mid-night yesterday after his abductors allegedly collected N80 million.
The kidnappers reportedly concluded monetary negotiation with the family without the involvement of the police or other security agencies..
Though one of his sons, Mahadi Salisu who spoke to P.M.NEWS at their family house in Kurna Babalaye refused to disclose the amount paid to buy his father's freedom, a source close to the family told our reporter that Mataba's family paid a ransom of N80 million before he was set free.
According to Mahadi, the kidnappers did not manhandle his father.
"My father cooperated with them while he asked us to source for the money and give them so that he would be released," Salisu told P.M.NEWS this morning.
Even when the money was handed over to them, Salisu further stated, "they refused to release him to us immediately as they asked us to go home so that they would have enough time to count the money and ensure that it is complete. They also told us to expect our father in a few minutes' time.
"At about 12 mid-night, all of us were seated outside in the family house when an Achaba (commercial motorcyclist) arrived in front of our house and dropped off our father who was looking very tired."
Contrary to a newspaper report that three of Alhaji Mataba's sons were shot on the day he was kidnapped, Salisu said none of his brothers sustained bullet injuries. "We did not engage the gunmen in any fight. They did not shoot any of us. We are all in the house now. It was Almajiri who was slightly hit by a stray bullet when the kidnappers were shooting the car tyres," he explained.
Alhaji Mataba was still sleeping when P.M. NEWS visited his house this morning.
However, the police are not aware of Mataba's release as the family strictly heeded  the kidnappers' instruction not to involve the police in the negotiation.
When our reporter contacted the state Police Public Relations Officer, Baba Mohammed Azare, he said: "I cannot officially confirm that he is released. We have not received any complaint or signal from the family."
This is the first time Kano kidnappers are operating outside Sabon Gari, a non-indigenous settlement where about 14 cases of kidnap have been recorded in recent times.
—Maduabuchi Nmeribeh/ Kano
Load more