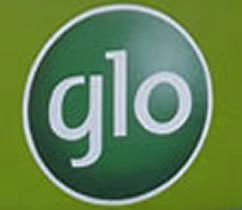 Africa's telecommunication giant, Globacom, has received yet another boost in pursuit of its vision to be the biggest and best telecom operator in Africa with the winning of a licence to operate telecom services in Gambia.
The licence, the sixth the company has so far won in Africa, comes barely four months after it won a similar licence in Senegal.
Other countries where Globacom has telecom licences are Nigeria, Ghana, Benin Republic and Cote d'Ivoire. The company started operations in Nigeria in August, 2003, and in Benin in June 2008. It has also concluded plans to roll out services in Ghana.
The latest licence approval was presented to Globacom at the Presidency in Banjul, Gambia, on Monday by the Secretary General of the Government of Gambia, Dr Njogou BAH. In attendance at the presentation of the approval were that country's Minister of Information, Communication and Technology, Alhaji A. Cham, and his Foreign Affairs counterpart, Hon. Momodou Tangara.
Gambian President, Yahya Jammeh, later received the Globacom delegation which included the Executive Director, Human Resources, Mr. Adewale Sangowawa, and Head of New Markets, Mr. Olayinka Olafimihan.
Sangowawa, who received the approval on behalf of the company's Chairman, Dr Mike Adenuga Jr (CON), said the licence would enable the telecommunications giant to stimulate world class telecommunication services in Gambia.
The licence will also allow Globacom to land its gigantic trans-Atlantic submarine cable, Glo 1, in the West African country with opportunities to extend the infrastructure to neighbouring countries.
It also gives the company the right to carry traffic for major operators, the government and wholesale customers in Gambia.
With this development, the people of Gambia have now been positioned to be part of the telecommunications revolution which Globacom is bringing to Africa.
Among the benefits Gambians are expected to enjoy with the coming of Globacom into the country are very competitive international calling rates and cheaper and more reliable voice, internet and data services.
"The new licence adds impetus to our desire to provide the West African sub-region an excellent communication network and a cost-effective voice, data, video and e-commerce services. It underscores our resolve to build for Africa a network that will provide the most comprehensive international communication services to bridge the digital divide between Africa and the rest of the World." Sangowawa stated.
The Glo 1 submarine cable which is about to be commissioned connects Nigeria to the United Kingdom through Mauritania, Morocco and 16 West African countries with dedicated extension to the United States. With an ultimate capacity of 2.5 terabits per second, the facility will provide transmission capacity which will radically change Nigeria and Africa's economic landscape, by providing unprecedented high speed internet services, and make telecom services much faster, more reliable and cheaper for consumers.
Load more