Senior Nigerian politicians branded a wave of abductions in the Niger Delta a national embarrassment on Tuesday amid a growing backlash over the kidnapping of four journalists in the oil-rich region.
The four, including one working for state radio, were snatched from their bus on Sunday morning along an expressway on their way from a union conference in the oil producing state of Akwa Ibom to the commercial capital of Lagos.
While kidnappings are relatively common in Nigeria's south, oil workers have traditionally been the victims and the abduction of the journalists reflects a widening of the target profiles in recent months.
While Information Minister Dora Akunyili said the government "finds this ugly development quite disturbing, sad and clearly unacceptable", she was unable to silence a chorus of criticism by influential figures.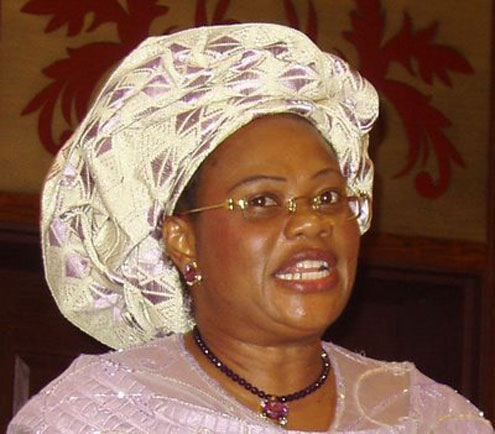 "Enough of this embarrassment," Senate Speaker David Mark said. "No responsible government would allow these (abductions) to continue."
His comments were echoed by Dimeji Bankole, speaker of the lower house of parliament, who said the tide of kidnappings had become a "national embarrassment".
Sunday's kidnapping was the second involving journalists in the volatile region this year. In March three M-Net Supersport crew members — a South African and two Nigerians — were seized from a bus in Imo state, which neighbours the oil hub of Rivers State. They were freed about a week later.
"It's frightening that journalists whose primary responsibility is to help the weak survive have become targets," Gbenga Adefaye, head of the Nigerian Guild of Editors, told AFP.
The crime wave highlighted the "urgent need for government at all levels to wake up and arrest the failure of the state," he added.
Armed militants fighting for a fairer share of oil wealth in the south laid down arms under a government amnesty deal last year, but many armed gangs are believed to still roam the region.
Other victims of abductions in recent months include politicians, doctors and even the clergy. Almost all were eventually released but often only after ransoms were secretly paid.
Those behind Sunday's abductions have demanded 250 million naira (1.6 million dollars, 1.3 million euros) ransom for the quartet's release.
Shuaibu Leman, secretary of the Nigerian Union of Journalists (NUJ), doubted that the journalists had been targetted because of their profession.
"They (the kidnappers) just want money. The mere fact they got journalists would not change anything," he said.
Nigerian President Goodluck Jonathan last month said the spate of kidnappings was so alarming that government was ready to spend anything it took "to crush this terrible menace".
But the opposition Action Congress party said the latest abductions highlighted the government's impotence.
"The unbridled kidnappings, armed robberies … being perpetrated with impunity across the country do not show a country that is at peace, or a government that is in charge," party spokesman Lai Mohammed said.
The country's police chief Ogbonna Onovo has gone to Abia state to oversee the operation to find the journalists.
Load more