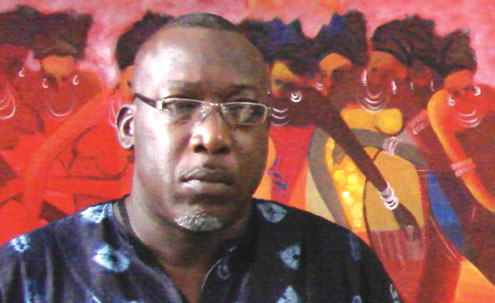 Ace on-air personality and voice-over specialist, Femi Sowoolu is at the daggers drawn with telecoms giant, Zain over a breach of contract.
Showbiz Trends learnt that Sowoolu has dragged the telecoms company to court seeking legal redress over the cancellation of his contract few years ago.
Sowoolu, it was gathered, was contracted to be the prime voice of the telecommunications company when it launched its Nigeria operation as 'Econet Wireless' few years ago. After the deal was signed and sealed, Sowoolu, we learnt went on to produce enough commercial jingles that would obviously last the mobile telephone communication company for a year. While the ace presenter thought he had landed a juicy deal, the company allegedly pulled the fast one on him by having the contract cancelled and offered him paltry sum of amount.
Interestingly, having been able to read between the lines, the Radio Continental 102.3 FM's Director of Radio Programmes was said to have gotten the table turned around on Econet, when he headed for the courts to seek redress.
However, five years after, the company, which have mutated from Econet, V-Mobile, Celtel and now Zain, is allegedly stalling the proceeding of the case in order to frustrate Sowoolu to give up on the case.
While, Zain, which unarguably could have spent triple on the case of what to be paid Sowoolu, is also being accused of trying to sweep the case under the carpet, Sowoolu, we gathered has equally vowed to see to the end of this case that keeps getting adjournments for all sorts of ridiculous reasons.
Load more