The Court of Appeal sitting in Ibadan, capital of Oyo State in Nigeria, this morning struck out an appeal brought before it by 33 local government chairmen sworn-in by the former governor of Oyo State, Senator Rasheed Ladoja.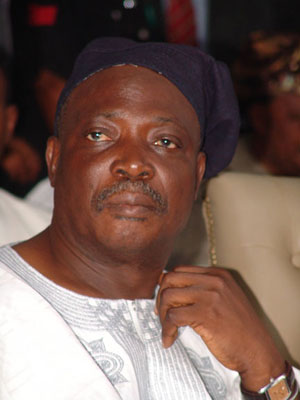 The appeal was strucked  out because "it lacks life" and the court did not want to embark on an academic exercise.
Justice Chudi Nwaoma Uwa said that whichever side the judgement favoured, none of the parties would benefit becausethe tenure of the aggrievedchairmen had expired since 24 May, 2010 adding that the court has no power to extend the tenure of the council chairmen.
According to the court, the chairmen sacked by governor Alao Akala could not be recalled to office because their election was conducted on 24 May, 2007, they were sworn-in immediately by the then governor, Ladoja and they started to function as chairmen.
He said their tenure commenced when they took the oath of office and it kept running during the liquidation period. Therefore, in the face of law, their terms had expired and judgement could not be entered in their favour.
Justice Uwa, however, urged the litigants not to attempt to intimidate the court through frivolous petitions either through newspaper publications or petitions addressed to the court.
Responding, counsel to the 33 chairmen, Mr. Adesina Adeyemo, stated that the last has not been heard as the case will be taken to the Supreme Court.
Adeyemo lamented that with the judgement, anybody in power who used his power to conduct elections illegally, might decide to waste the time of the court until the tenure expired.
Counsel to the state governor, Mr R.O. Ogunwole, SAN, described the judgement as the best.
Senator Ladoja organised the election which brought the 33 local government chairmen in the state to power in 2007. He swore them in before he left office, but on  assumption of office  Governor Akala sacked all the chairmen and conducted another election.
The aggrieved chairmen went to the high court to challenge the decision. The court ruled against them. And they went on appeal.

—Gbenro Adesina/  Ibadan
Load more