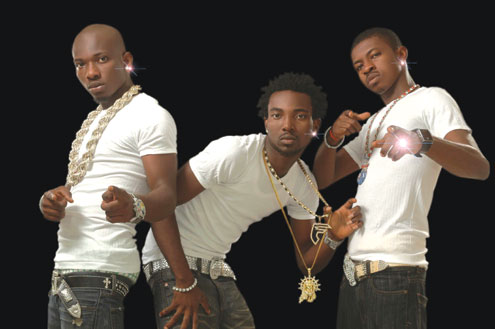 The award-winning hip hop group, God's Owns People (GOP), has clinched the Best Upcoming Artiste of the Year title at the recently concluded Global News awards last Sunday.
The group, which has the trio of Ejike Ugah, Uche Ugah and Celestine, beat other talented artistes to the crown and went on to dedicate the award to their management team, Shetade Images.
"We are very delighted with our management team. This has come through a great deal of hard work. GOP is trying hard to make sure that our music cuts across," the group said after the award event.
The group, which has a hit track, I Wan Hammer, dedicated to all mothers in the world for their hard labour bringing up their children, is very versatile as it explores different genres of music, ranging from hip hop to dancehall, reggae and R&B. Founded in 2007, it consists of music composers, writers, lyricists and instrumentalists.
Load more