It appears the gunmen who kidnapped four journalists coming to Lagos on Sunday have chosen to ignore the ultimatum issued to them by the Inspector General of Police, Mr. Ogbonana Onovo.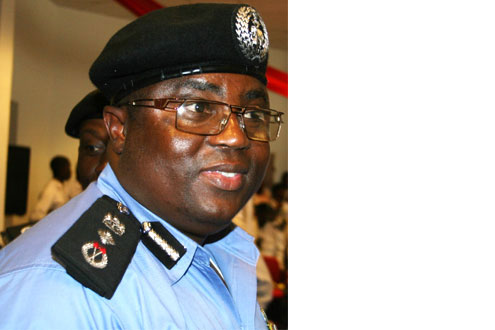 Onovo, who relocated to Abia State on Tuesday to personally lead the police onslaught against the kidnappers gave them a 24-hour ultimatum to release the abducted journalists.
The ultimatum expired last night and there was no sign that the journalists would be released at the time of filing this report.
The kidnapped journalists are the chairman of Nigeria Union of Journalists (NUJ), Lagos State chapter, Mr. Wahab Oba, NUJ zone 'G' Secretary, Adolphus Okonkwo, Assistant Secretary, Sylva Okereke, Shola Oyeyipo and the Personal Assistant to Oba and their driver, Azeez Abdulrauf.
They were on their way from a National Executive Council meeting held in Akwa Ibom State when they were kidnapped.
Onovo had warned the kidnappers not to see the police as weak because they are operating under a democratic dispensation, adding that such approach will soon change to a drastic method.
"For daring the police and the Federal Government, the police will now face the kidnappers squarely as our new method will be too bad for them. It will affect innocent citizens but we must do it to achieve results," the police boss stated.
Onovo's threat is coming on the heels of condemnations of the kidnappers' action by Nigerians, including the Senate President, David Mark.
Senator Mark yesterday called for the declaration of a state of emergency in the southeast.
He suggested a change of approach and operation of the security agencies in the fight against kidnapping, stressing that the situation has changed to a jungle environment and such should be applied.
"The issue is, I think there are immediate causes and we should find immediate solution. Personally, in the situation of jungle environment where we want to apply rule of law, it  could be very difficult indeed at times. Those who are involved must be handled in such a way that they will never contemplate it again in life. Because at the moment they are being handled with kid gloves," Mark stated while contributing to a motion on the rising wave of insecurity in the country at the Senate yesterday.
Also Onovo yesterday met with traditional rulers in Abia State and appealed to them to cooperate with the police in fishing out the kidnappers .
He appealed to the traditional rulers to stop giving titles to people of questionable character and dubious means of livelihood.
He confirmed that intelligence operatives from Israel have been drafted in the search for the seized journalists.
—Lanre Babalola
Load more