The three-year old legal tackle over the office of the governor of Imo state between Chief Martin Agbaso of the All Progressive Grand Alliance, APGA, and Chief Ikedi Ohakim of the Peoples Democratic Party, PDP, was this morning laid to rest.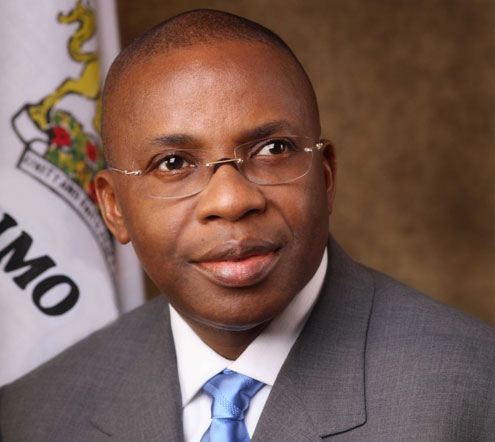 Four out of the five-man panel of the Supreme Court dismissed Agbaso's appeal challenging the refusal of the Federal High Court sitting in Abuja to entertain his suit on the ground that it lacked the jurisdiction to do so.
In the lead judgment delivered on the matter by Justice Walter Unnonghe, the court observed that the issue that gave rise to the APGA candidate's suit arose from the conduct of the Independent National Electoral Commission, INEC, in the governorship election in the state held on 14 April, 2007 and noted that the only place constitutionally empowered to entertain such issue is the Election Petition Tribunal as set out in section 285 (2) of the 1999 Constitution and section 140 of the Electoral Act 2006.
The court observed that outside the Election Petition Tribunal, that no court in Nigeriahas the jurisdiction to handle such matter.
Agbaso, at the Federal High Court, had sought to be returned as the winner of the election which the INEC cancelled but the apex court agreed with the decision of that court which declined jurisdiction over the matter and said that it is only the election tribunal that was empowered to handle such relief.
Justice Chukwuma Eneh who delivered the dissenting judgment however disagreed with his colleagues and noted that Agbaso's suit originated from the cancelled election and had nothing to do with the repeat election held on 28 April 2007.
He is of the view that the event of the 14 April election automatically becomes a pre-election matter which the Federal High Court has jurisdiction to entertain.
Justice Eneh maintained that Agbaso's suit at the Federal High Court where he also sought for a judicial review of the action of the electoral body in cancelling the election is competent.
This seeming lone voice in the wilderness, however, brought little reprieve to Agbaso as he lost the case to Governor Ikedi Ohakim on the strength of 4 to 1.
—Nnamdi Felix/ Abuja
Load more