With criticisms trailing the preparation of the Nigeria Boxing Federation, NBF, ahead of the Olympic Games, ADEBOBOLA ALAWODE caught up with the President of NBF, Rotimi George-Taylor, who assured that the amateur boxers who would represent the country won't fail.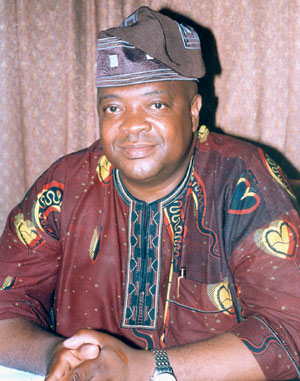 What is the situation in camp now?
As I speak with you, everything is fine. The boxers are training real hard for the Olympics because they all want to give their best so they can make the trip to New Delhi, India.
Are there injury worries?
There is nothing like injury in camp. The doctors  monitor the boxers before, during and after training because we don't want any of them to hide their injury.
We don't want a situation whereby a boxer hides his injury and when he finally gets to the world stage, the injury surfaces and he won't be able to give his best. We are guarding against such.
Reports in some sections of the media say the facilities in camp are not world class?
My brother I don't want to join issues with those peddling such information around. For God's sake, there is no way you can compare what we have on ground that can't be compared with what other countries have but we have to make do with what we have.
You are organising an open championship, what is the reason behind that?
It is true that we are staging an open championship; it is in conjunction with the Ondo State Government. We are holding it because we want to give every boxer in the country a level playing field to show what they can do. We don't want a situation whereby we have good boxers and we don't have them in the team. We are leaving nothing to chance to get the best boxers.
What is the duration of the championship?
It is going to be held within a period of ten days. We are doing it because we want to give those in camp the best opposition and at the end of the trials if we get any boxer that is better in any weight category, we won't hesitate to bring him on board.
Load more