Hard times await extortionists who harass property developers, and those who do businesses in Rivers State as Governor Chibuike Amaechi has formally signed the Rivers State Land Use Prohibition and Extortion Bill No.5 of 2010 into law.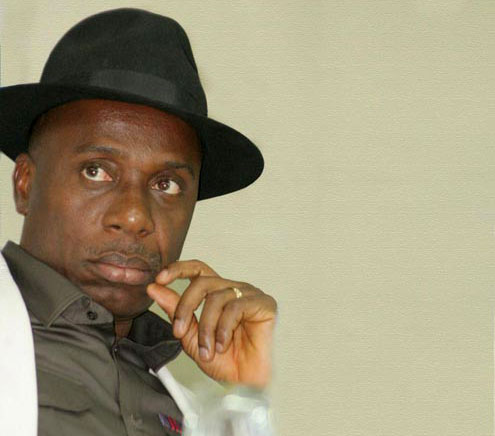 The law prescribes among other things three years imprisonment without an option of fine, for anyone found culpable of contravening the provisions of the law, which according to the governor, is pro-business oriented.
Governor Amaechi, who assented to the Law and four others yesterday in Port Harcourt, said he would personally oversee the implementation of the law to check the activities of those who disturb property owners, or sell a plot of land to two or more persons.
According to him, "this is one law that I am excited about and I will personally implement. We need to send some people to prison to allow for operation of free business activities in the state," adding, "people are running away because of all these unnecessary things," which bear all shades of names like 'matching ground', 'bush entry', 'youth & community levy', etc".
The governor disclosed that he would soon set up a task force comprising  lawyers from the Ministry of Justice, policemen and military officers, that would go round the state looking for people who are trying to stop those engaged in business activities, while the office of the Attorney General would harmonize all existing tax laws in the state to avoid double taxation.
On the Rivers State Statistics Law, which was a private member bill, Governor Amaechi said it would help to take care of the problems of lack of accurate data in our system, adding, no proper planning can take place without adequate statistics.
"Figures and data appears to be a problem in the country, and we were happy when we learnt that the Assembly had initiated such a bill," he said.
He said he was excited about the Finance Control and Management Law, which he said would bring about accountability, and challenged the state House of Assembly to pass the Fiscal Responsibility Bill sent to them many months ago, which is aimed at further checking corruption in the state.
The governor thanked the Speaker of the state House of Assembly and members of the House for their commitment towards the passage of the laws that had been signed, and expressed hope that it would help to promote development in the state.
The five bills signed into Law include Rivers State University of Education Amendment Law No. 2 of 2010, State Statistics Law No. 3 of 2010, Land Use Prohibition and Extortion Law No. 5 of 2010, Prohibition of Smoking in Public Places Law No. 6 of 2010, and Rivers State Finance Control and Management Law 2010.

—Okafor Ofiebor/Port Harcourt
Load more