The case instituted by Honourable Dino Melaye and six other suspended members of the House of Representatives against the Speaker, House of Representatives, Hon. Dimeji Bankole, this morning suffered a setback when the presiding judge, Justice Ibrahim Auta, disqualified himself from the case.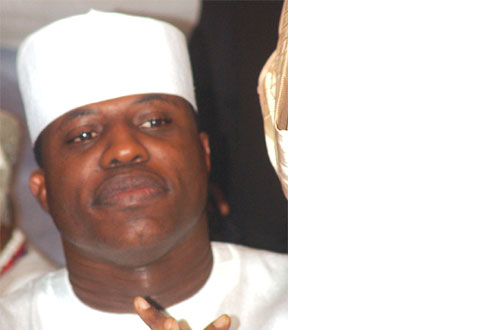 The judge took this action following an allegation of bias raised in a letter written by Chief Wole Olanipekun (SAN) counsel to the Speaker to the Chief Judge of the Federal High Court.
Olanipekun had written a letter to the Chief Judge requesting for the transfer of the case to another judged based on a comment made by Justice Auta during proceedings in the matter on 9 July.
At that proceedings, Justice Auta called on all parties in the matter to treat it as an urgent matter of national interest as some sections of the country are not being represented in the House of Representatives by the suspension of the plaintiff.
According to Olanipekun, "we view this comment as rather unfortunate as it is part of the issues brought before the court by the plaintiffs upon which we joined issues."
Olanipekun observed that if a judge should say exactly what the plaintiffs are saying in their case, then, the case had already been decided.
He therefore urged the court to transfer the case file back to the Chief Judge to be reassigned to another judge.
Justice Auta criticised the attitude of senior lawyers who argued their cases through letter writing to the Chief Judge.
He noted that the call on him to disqualify himself from the case was rather unfortunate.
He further noted that the matter was  indeed of national interest, adding, however, that in the interest of justice, he is sending the case file back to the Chief Judge for reassignment.
—Nnamdi  Felix /Abuja
Load more