A shortage of petroleum products is imminent in Nigeria as many importers have failed to deliver second quarter quota and the NNPC has also imposed new rules for third quarter imports.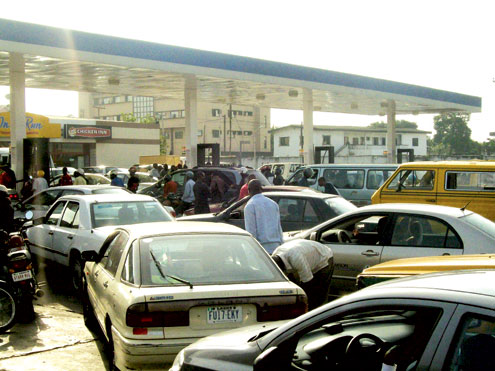 Platts, an online leading provider of energy and metals information, reported this morning that the Nigerian National Petroleum Corporation, NNPC, has announced a minimum capital outlay of N75 billion as a requirement by fuel importers.
The condition, described as stringent by oil industry watchers, is not the only one rolled out by the NNPC.
Importers too must be listed on international stock exchanges and have proven experience as oil traders.
Platts attributed these new measures to Dr. Levi Ajuonoma, NNPC's spokesman. "We wish to state categorically that the oil minister will not allow any such company which fails to meet requisite conditions for participation in product importation," Ajuonoma said.
Tenders for oil imports to meet third quarter needs were issued by the Petroleum Products Pricing and Regulatory Agency two weeks ago, one month behind schedule.
The delay came amidst the controversy that the NNPC was bankrupt and could not meet its obligations to its creditors. The new rules have also emerged amidst reports that many "briefcase contractors," issued allocation papers for second quarter supplies have failed to deliver.
Unconfirmed reports said that the oil minister, Deziani Allison-Madueke, has taken full charge of the issuance of allocation papers to contractors.
Nigeria at present produces about 2 million barrels but imports 80 percent of its petroleum products needs. This is because the four local refineries, with capacity of 445,000 barrels a day, have not been functioning optimally.
Load more