President Goodluck Ebele Jonathan today formally signed the Asset Management Corporation of Nigeria (AMCON) Bill into law, saying that the legal establishment of the corporation was in keeping with his Administration's determination to ensure the stability of Nigeria's financial sector and stimulate national economic recovery.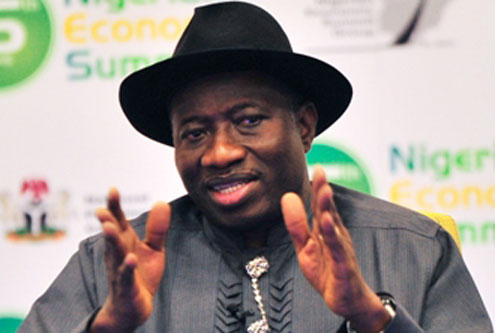 "I sign this bill today in full recognition of the critical role that AMCON will play in achieving these two critical objectives for our economy," President Jonathan said at the brief ceremony in the Presidential Villa, Abuja.
The President said that as soon as it becomes fully operational, AMCON will help to stimulate the recovery of Nigeria's financial system from recent crisis by boosting the liquidity of troubled banks through buying their non-performing loans, helping in the recapitalization of banks in which the Central Bank of Nigeria (CBN) was forced to intervene and increasing access to restructuring/refinancing opportunities for borrowers.
AMCON, President Jonathan said, will also help in boosting confidence in the banks' balance sheets and Nigeria's credit and risk ratings, restore confidence in Nigeria's capital markets and prevent continued job losses in the country's banking industry.
He declared that the establishment of the national assets management company was a manifestation of the Federal Government's commitment to safeguarding the interests of depositors, creditors and other stakeholders in Nigeria's financial system.
President Jonathan commended the Federal Ministry of Finance, the Federal Ministry of Justice, the CBN and the National Assembly for the effort they put into the preparation and passage of the AMCON Bill and expressed hope that its signing into law "will be an important turning point in our return to strong economic growth and financial system stability". While speaking after the signing ceremony, Sanusi Lamido Sanusi, the Governor of Central Bank of Nigeria said the bill has already become operational.
Load more