For directing his supporters to recite a portion of the Holy Quran one million times so that Jigawa State Governor, Alhaji Sule Lamido, can fall from power, the state's former governor, Senator Saminu Turaki, has incurred the wrath of his successor.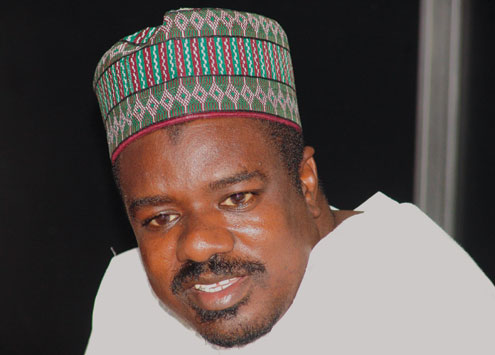 The visibly enraged Governor Lamido told P.M.NEWS yesterday in the Government House, Dutse in North-West, Nigeria that the former governor should be ashamed of himself for his record of corruption and non-performance.
"This is somebody who looted N6 billion in one day. He could write a cheque of N500 million and cash across the counter by different people, until he got  up to N6 billion. That is not all, he cut an existing road into two, that is about one kilometre and awarded the contract at N3 billion.
"He also gave a contract for the sinking of borehole to his company and paid N7 billion upfront. We have proof of this, the facts are there," he declared.
On Turaki's accusation that he (Lamido) was building expensive schools, the governor asked: "Where are the schools he (Turaki) built? If I am building expensive schools, it is because I have  taste. I was foreign minister and I saw beautiful places all over the world, State Houses, palaces. So who says our people do not deserve the best? This man is ashamed of the fact that he failed our people. Let us leave him to his self delusion," he advised.
Speaking on Turaki's plot to deny him (Lamido) a second term, Governor Lamido said:
"Even with my hands tied to my back, I am ready to fight him. You see, this seat I am occupying made Turaki a phenomenon. The seat is right now making me a phenomenon. And I am now more than ready for the fight. I am the governor of the state, whereas he is a senator. We shall see who will triumph at the end of the day."
Governor Lamido admitted that he begged Turaki in the past but vowed not to beg him this time.
Also speaking on the mater, Alhaji Ahmed Abdullahi Taura, Secretary to the Jigawa State Government  (SSG), said former Governor Turaki, who is till being tried for alleged corruption by the Economic and Financial Crimes Commission, EFCC, is better ignored.
"He said his supporters should recite a portion of the Holy Quran a million times, that is cruel. By the time each of them recite that portion of the Holy Quran a million times, what energy will be left in them? They will be effectively run down. He is a politician, why is he making spiritual prescription?"

—Babajide Kolade-Otitoju/Dutse
Load more