National President of the Video Rental Operators Association of Nigeria, VROAN, Kassim Olatunbosun, otherwise known as Boe, has debunked a rumour that the association is not duly registered.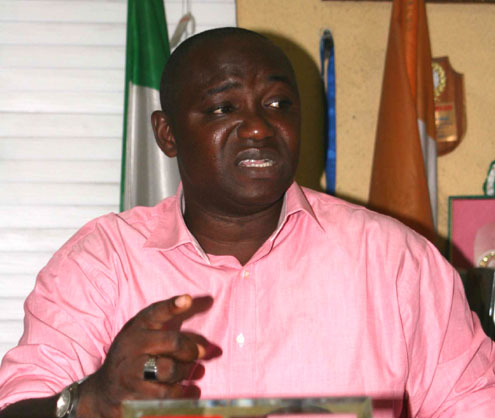 Boe claimed that if there is any video rental association that has all the necessary qualifications, then it should be VROAN.
"I'm proud to tell you that VROAN is duly registered with all the necessary government agencies and we have no problem with any of them. Our registration number with the Corporate Affairs Commission is CAC/IT/NO 17574. It is also an established fact that we are recognised by the Nigerian Copyright Commission and National Film and Video Censors Board. So it is naïve for a group of people to spread such rumour," Boe stated.
He, however, added that his association would not be distracted from its good plans, which movie practitioners and stakeholders are already lauding.
The association has among other things worked out a platform where movie producers will collect royalties on their intellectual properties.
In a letter addressed to the Yoruba Video Film Producers/Marketers Association of Nigeria, YOVIFPMAN, the authorities of VROAN made its intention to remit rights on selected films so that producers of such jobs can start reaping the fruits of their labour.
Boe told NollywoodReel that his association has decided to remit rights on a few selected films that will not be less than 15.
"This will also serve as a platform to control the number of films that are being released into the market. We want to encourage our people to produce more quality films so that the viewers can get value of their money.
"Having said that, I must commend the support of the Association of Yoruba Theatre Arts Practitioners, ANTP, and YOVIFPMAN because they have proved to be agents of change," Boe said.
The video rental association is currently making plans to stage an award come 23 October this year.
The award, according to Boe, is designed to honour those that have contributed immensely to the growth of the Nigerian entertainment industry.
Load more