The Action Congress (AC) has said the plan by the Osun State Government to organise fresh local government elections in the state would amount to "building on illegality", since the last council polls held in the state have remained illegal, as declared by the courts.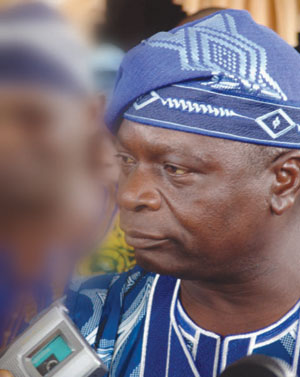 In a statement issued in Lagos on Wednesday by the National Publicity Secretary, Alhaji Lai Mohammed, the party said the Gov. Olagunsoye Oyinlola-led government has blatantly ignored the ruling by the Court of Appeal that the last council polls in the state were illegal, because they were conducted without following the laid down rules, hence the results should not stand.
It said 18 months after the appeal for a stay of execution by the government was turned down by the court, the Governor has refused to comply with the judgement!.
"A major threat to our democracy today is the rising flagrant disregard for the rule of law. People have absolutely no respect for the rule of law. They pick which court judgements to obey and which not to obey. This is a recipe for anarchy. If the foundation of democracy is the rule of law, then we must absolutely obey court rulings," AC said.
The party said a major reason the last council polls in Osun were declared illegal was because the government failed to give the prescribed 150 days notice before the elections were held.
"Now, the government is giving an impression that it is complying with the law by planning to give a 150-day notice for fresh council elections which it plans to conduct before the end of its tenure.
"We say no to this, because it amounts to profiting from a crass disobedience of the court. The Governor cannot and must not benefit from being in perpetual contempt of court. It will send a wrong signal to others like him, who wilfully disobey court rulings.
"The Governor has only one option: Dissolve the councils in accordance with the court ruling. Anything else would amount to continuing to make a mockery of the legal system," it said.
AC said the desperation by the Oyinlola-administration to further build on its illegal act is to ensure that the PDP is in charge of all the councils, adding: "For this Governor, the end justifies the means!"
Load more