New President, Christian Association of Nigeria, CAN, Pastor Ayo Oritsejafor has called on former military president, Gen. Ibrahim Badamasi Babangida, IBB, to drop his ambition of vying for the 2011 presidential election.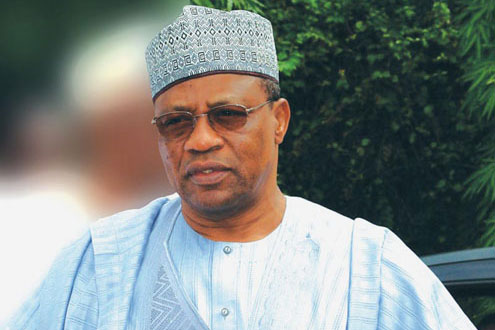 He also advocated stiffer penalty for kidnappers caught in the act to serve as deterrent to others who might want to go into such act.
Oritsejafor, who had just arrived from the United States, told newsmen in Lagos, Nigeria, that IBB had made a costly mistake by joining into the race for next year's presidency, saying that he should not even be thinking of that at the moment.
According to him, he expected IBB to play the role of a statesman and advise the younger ones rather than being involved in the race himself, which he said would not augur well for him.
"IBB is a Nigerian and has the right to contest but it is a big mistake for him to contest for the presidency.  He should not even be thinking of that; he should be in the position to advise others.  He should not be running for the presidency at this time," he stated.
Oritsejafor seems to be echoing the sentiments of the vast majority of Nigerians who do not want IBB to contest next year, having ruled the nation for eight years as a military dictator.
IBB is also being derided for annulling the June 12, 1993 presidential election.
The man of God, however, called for stiffer penalty for kidnappers, lamenting that the situation was getting out of hand, adding that if it was not tackled on time, the nation might be in jeopardy.
He said he would advocate amnesty for kidnappers as the act was purely high level criminal act that must be punished, adding that the kidnappers lacked conscience and were heartless.
"What they need is a way to show them that if you have not been caught, you can change your ways.   If you have been caught, there should be stiffer penalty for them.   Even the community where they came from should be held responsible," he stated.
According to Oritsejafor, "kidnapping is an unfortunate development in Nigeria.   There are so many dimensions involved.   The root cause should be addressed and one of such is the Niger Delta issue which started with kidnapping to draw attention to their plight.
"There is a problem with the average Nigerian.  Unemployment is a problem.   I feel for President Goodluck Jonathan because he has inherited several problems.   It is important for the government and the church to partner and look at the problem of unemployment," he said.
The CAN president stated that one of his programmes in office was to find ways to resolve the incessant religious crises in the Northern part of Nigeria, resulting in wanton destruction of lives and property by extremists.
"This is a great concern to me, I love this country and I believe God will give us grace to work with the Muslims.   No nation can survive with religious crisis.   Yes, we need dialogue, but we need to go deeper than that.
"We will work with the Sultan to look at areas to ensure this does not happen again," he stated, adding that the crisis in the north must be brought to an end at all costs.
Oritsejaor also said that he will ensure unity among Christians in the country, which he said was presently lacking.
"The church is not united as it ought to be and we cannot make much impact on the nation like this.   We can't speak with one voice as we are divided.   Whether you are a Roman Catholic, Anglican and the rest, Jesus Christ makes us one.  If we come together as one, we can salvage Nigeria," he stated.
He added that the third item on his agenda is to sensitise the people to hold elected public office holders accountable for their positions, saying that they must work for the people since "they are the servants of the people.
"The level of corruption in Nigeria is too high but we can find ways to reduce it.  We will preach against corruption in our churches.  We will begin to advise preachers and evangelists to advise their members against corruption.
"Corruption is a disgrace.   Church members should not be involved in it.   Christians are the salt of the earth and as the salt of the earth, we can assist the nation," he said.
Oritsejafor said Nigeria is a country that is destined to be great if the enabling environment is provided, stressing that he is in the vanguard of ensuring that changes take place in the nation through the Nigerian Project.
—Kazeem Ugbodaga
Load more