It was the end of the road for three armed robbers when they were gunned down by the police  in Gbishi, Kastina-Ala area of Benue State.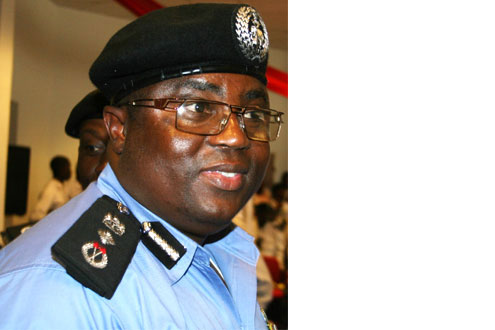 The robbers had attempted to rob passengers on their way to a burial ceremony in Kastina Ala town when they met their waterloo.
Briefing newsmen in Makurdi  at  the Police Command Headquarters, the Deputy Commissioner of Police, Hyacinth Dagala, said the robbers had attempted to escape when they were asked to take the police to their hideout and were shot dead while others are said to be on the run.
Narrating their ordeal in the hands of the robbers, one of the victims Mrs. Doolumun Tile, said they were on their way to a burial in Katsina-Ala when they were stopped by some persons wielding guns who asked all the passengers to come down and lie face down.
"They searched us and took away everything including money, handsets and wrappers," she said.
Another victim, Mrs. Mbasem Paul, said she informed the DPO at Katsina-Ala about the incident and he wasted no time in getting his men to arrest the robbers and recovered all their items.
Amongst other items recovered from the robbers include charms, live ammunition, 2 locally-made pistols and bags containing money.
The Deputy of Police Commissioner advised men of the underworld in the state to look elsewhere, because there will be no hiding place for them in Benue State
Meanwhile, for breaching the fundamental human rights of a citizen, a Makurdi High Court Judge, Justice Adam Onuh, has ordered the Benue State Police Command  and one of its officers , Mr Aloysious Ebute,  jointly and severally to pay  N300,000 to a contractor, Ernest Wande  for trampling on his fundamental human rights.
The trial judge also granted an order of perpetual injunction restraining the police and their  agents  from  further invading the privacy, arresting or detaining the applicant on account of civil disruption that he had with the police officer.
PMNEWS gathered from the first information report that the  applicant was  given contract  for the drilling of borehole in August last year for the police in Kaduna  but after executing the contract  the second defendant complained that the job was poorly done.
This led to the unlawful  arrest and detention of the applicant.
—Ubong George/Makurdi
Load more