Professor Attahiru Jega, the Chairman of Independent National Electoral Commission today said only the reduction of the 120 days stipulated in the recently amended Constitution for registration of voters before a general election to 60 days will enable the electoral to carry out a fresh voters' registration. Jega was speaking in Abuja today in Abuja in his maiden press conference.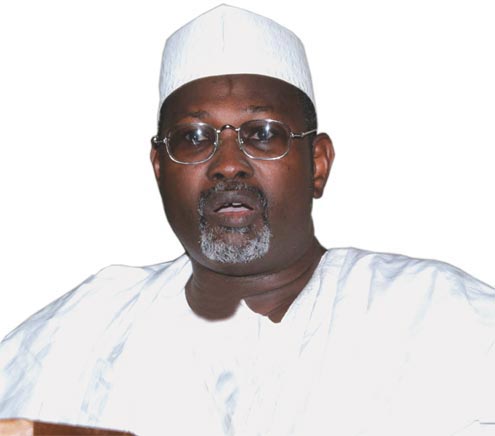 The amendments in the new constitution stipulates that election must take place 120 days to the tenure of the present office holder, notice of election must be given 150 days before an election and that registration of voters must be done 120 days before an election.
That means the election must be conducted in January and that he must give notice of the election next month.
The INEC Chairman said the Commission is faced with two difficult choices of compiling a fresh voters' register within the next eight weeks or register or salvaging the old register.
" Following the foregoing realities, we are faced with a choice of either compiling a fresh voters' register in eight weeks or embarking on the herculean task of salvaging the existing register in 16 weeks. Either of the two scenario presents a very difficult choice for us", Jega said.
He however said the reduction of the time for conduct of a fresh voters' register from 120 days to 60 days will give the Commission additional eight weeks.
The INEC Chairman said it will cost between N55 and N70 Billion to either carry out a fresh voters' registration or review the existing register. Jega said except the funds and required amendments to the constution are done before August, the Commission may be forced to use the old voters' register.
Load more