No Nigerian was involved in the recent terrorist attack which resulted in the death of 76 persons and injuries to about 50 others in Uganda, Fidel Ayogu, the Nigerian Ambassador to the East African country declared in Kampla today.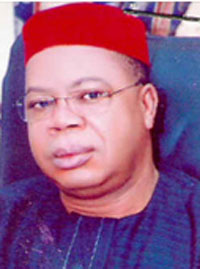 The Ambassador who was speaking to a group of visiting journalists was reacting to a story in
The Vision, a local newspaper in Kampala , Uganda yesterday and today that a Nigerian is among the 43 suspects that has been arrested over the bombing incident.
The newspaper did not mention the name of the arrested Nigerian. However, there are reports that one Emmanuel Nweke, a Nigerian was arrested in Busia, a town less than 50 kilometers to Kampala, but it was not clear if his arrest has to do with the terrorist attack.
The suspect has been transferred to Kamplala for interrogation.
The Nigerian Ambassador however said the Nigerian may have been arrested for an immigration offence.
"The Nigerian they arrested in Busai was not linked to the incident and so could not have been a culprit in that bomb blast. From all indications, the suspect has immigration problem," Ayogu told journalists.
"From the investigations we have done because we went to where the suspect is, we interrogated him and we interrogated the Ugandan immigration officials and he hasn't been linked to the bomb blast", he added.
The Ambassador added that the Embassy has already written to the Ugandan Foreign Ministry to know how the Nigerian whose photograph was also published in The Vision was linked to the bombing which rocked three viewing centre's simultaneously in Uganda during the final of the South Africa 2010 World Football competition between Spain and Holland on 11 July.
According to him, the letter is yet to be replied.
Al-Shabaab, a Somalia based Islamic fundamentalist group has already claimed credit for the gruesome attack.
The group said the bomb attack was its retaliation for the present involvement of Ugandan soldiers in helping to stabilize the government of Uganda.
"We are not pre-empting their investigations. If a Nigerian is arrested we should know the charges. We have written for clarification to know what he has done and until they do that and reply we cannot accept the report as true," Ayogu said
Load more