Reports reaching P.M.Sports today say DStv's SuperSport has acquired the Nigerian rights to the Barclays Premier League for the next three seasons 2010/11 to 2012/13.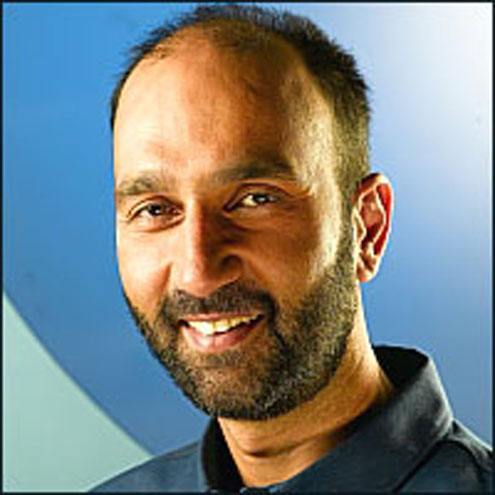 The report, which stated that SuperSport's arrangement includes 380 Barclays Premier League, EPL matches, plus the Premier League's 24-hour content service in high definition, throws Nigerian viewing public in the dark over the fate of Hi Media, owners of  HiTV Nigeria, who in 2009 won the exclusive rights to broadcast the EPL in the country for three seasons, after a highly competitive bid.
The Pay TV's Chief Operating Officer, Olumide Amure, had said that HiTV's rights covered the 2010/2011, 2011/2012 and 2012/2013 seasons, adding that unlike the 2009/2010 season where HiTV owned 80 per cent of the premier league rights, the company got  100 per cent broadcast rights.
However, it was gathered today that SuperSport now has the seven-day-a-week service to be launched on 13 August and will be broadcast across the whole of sub-Saharan Africa, including Nigeria.
"Nigeria will be one of the very first countries to receive the 24-hour content service," said Imtiaz Patel, CEO of SuperSport.
"We are delighted to lead the way with our partners at the Premier League and associates in Nigeria."
Commenting on the news, chairman of MultiChoice Nigeria, Adewunmi Ogunsanya, said: "We are happy to welcome back the English Premier League onto the DStv platform in Nigeria, to stand alongside the other exciting international soccer coverage we already provide to our subscribers here.
"However, our focus remains firmly on showcasing homegrown talent from the Nigerian Premier League and we will continue our investments in this regard.
"As a Nigerian business that is committed to providing our growing subscriber community across Nigeria with the world's best channels and programming, we are pleased that SuperSport was able to take up the opportunity when it presented itself, to ensure that fans of this league will not miss any action from it."
Premier League chief executive, Richard Scudamore, added: "We are pleased to extend our partnership with SuperSport into Nigeria and are confident they will continue to deliver a premium product that will showcase the Barclays Premier League to our many fans in the territory."
The Premier League has traditionally enjoyed outstanding viewership ratings on SuperSport and this commercial arrangement is expected to amplify the league's popularity. The Barclays Premier League is the biggest continuous annual sporting event in the world, followed by more than 2.5 billion fans and broadcast to more than 500 million homes.
With the latest development the future of the pay television station, HiTV with regard to the broadcast of the Premier League remains unknown.
P.M.Sports' attempt to get the reaction of the Managing Director of HiTV, Toyin Subair proved abortive as he neither picked our call nor replied our text messages as at press time.
Load more