Former United States, Ambassador to Nigeria, Walter Carrington, who clocks 80 years tomorrow, says the late military dictator, Gen. Sani Abacha almost killed him because of his stand against his regime during the 12 June, 1993 presidential struggle.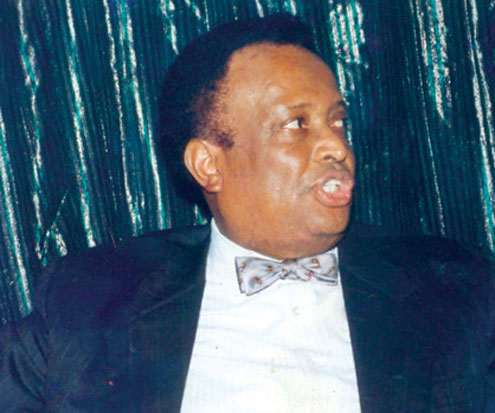 Carrington spoke with reporters yesterday at the Eko Hotel and Suites, Victoria Island, Lagos, Nigeria.
He said his most trying period was when he was made an ambassador of the US to Nigeria during the Abacha regime in 1993.
According to him, "Nigeria was the country I had challenges. It was most tasking to have been here during the Abacha regime, it was not easy.
"The Abacha era was difficult, the US imposed some forms of sanctions against the Abacha government and as the Abacha government became more and more dictatorial, it became necessary to speak out against it and the more I did, the more the Abacha government did not like it and tried to make things difficult for me," he said.
According to him, there were two instances when Abacha attempted to terminate his life but never succeeded, adding that there was an occasion the Abacha government planned to shoot at his car while on a mission but that the US embassy got wind of it and saved his life.
Carrington disclosed that the Abacha government also attempted to kidnap him but that the attempt failed, saying that he was further pressured to compromise his stand, which he refused.
On cases of kidnapping in the country, he described it as very sad, saying that there was a time in the 1920s when cases of kidnapping was rampant in the US but that the country adopted a proactive means to curb it.
Carrington stated that the Federal Bureau of Investigation, FBI, adopted a means whereby after meeting the demands of the kidnappers, used a systematic means to track them down.
"The FBI has a sophisticated way of trapping them when they come to collect the money. The government here can be in touch with our government and I think they can learn a lot from us. The FBI will be willing to assist Nigeria if they come forward," he stated.
On Nigeria's 50th forthcoming independence anniversary, Carrington lamented that the nation was not developing as he had hoped, saying that when he first came to Nigeria in 1959 he saw some good prospects of a nation that would soar high in the future but that he was disappointed that things had gone so bad in the country.
According to him, in 1959, he paid a visit to the University of Ibadan and was amazed by its beauty and then concluded that the institution would be a world class one in the future.
"When I came here as an ambassador in 1993, the first place I went to was Ibadan and I almost wept, I could not believe what I saw. In 1959, on the eve of independence, there was so much great hope and now with the 50th anniversary, I hope to be able to come back to celebrate, but I think the theme of it should be a new beginning.
"Nigeria, as a nation has great human resources but also has natural resources. Nigeria has been one of the most successful in terms of their works in the US. With some right leadership, things will work out," he said optimistically.
On the coming election, Carrington was optimistic that it would be free and fair based on what he had heard from President Goodluck Jonathan but warned that the structure of corrupt election which the nation had erected overtime might hinder a smooth election if care was not taken.
"I think Jonathan had assured us of a free and fair election. I think everything is in place now; the problem, I think, is the structure of corrupt election and whether he can change that in five months, I don't know, but I feel comfortable that he is going to do his best and it might be different from the one we know," he said.
On how Nigeria could organise a credible election, he said that an independent electoral commission was paramount, while the civil society and the media could serve as watchdog.
"You have to have independent people who owe nothing to the government and that they must also be seen by the people to be independent. I expect large turnout at the election. This will show the desire of the people to participate. If that happens, I think it will be a second start to the second 50 years of Nigeria. This 50th anniversary is really a time to chart the way forward for the next 50 years," he added.
When asked if he was still romantic at the age of 80, Carrington simply smiled and said, "Yes, I am. I am married to an extraordinary woman and she keeps me young. It is as if  it was the first time we married.
"At 80, I feel as young as when I was 60 years; I am as the same when I was an ambassador. I have a wonderful wife who is taking care of me. I feel very young."
When asked the secret of his looking very young at 80, Carrington declared: "I try to eat healthy diet and I exercise regularly. I have no regret at 80. I think I feel very much fortunate, I don't think I have any serious regret."
The former ambassador said he met his wife as soon as he arrived Nigeria and that he fell in love with her and immediately took her to the altar, adding that he never allowed the issue of nationality to stand in the way.
—Kazeem Ugbodaga
Load more