Serving Overseer, Latter Rain Assembly and convener, Save Nigeria Group, Pastor Tunde Bakare, constitutional lawyer, Prof. Itse Sagay and the Prelate, Methodist Church Nigeria, Dr. Ola Makinde have backed shift in election date to enable the new Independent National Electoral Commission, INEC, put its house in order.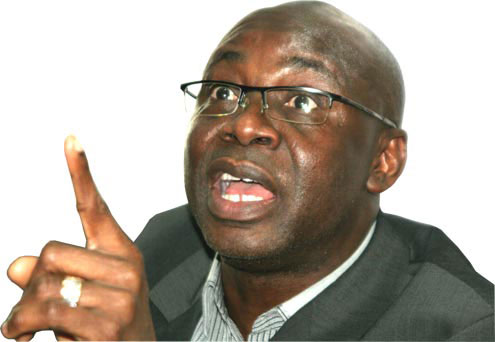 INEC Chairman, Prof. Attahiru Jega had called for a shift in election date to enable the commission have a new voters' register as well as demanded for N72 billion to conduct a smooth, free and fair election.
Speaking with PM NEWS in Lagos, Nigeria, Bakare said Jega in the first instance had been given a mission impossible, saying that a new voters' register would surely be needed to conduct next year's election as the former was fraught with anomalies.
According to him, nothing could be permanently fixed but added that if Jega asked for a reasonable time to enable him organise a free and fair election, it should be given to him, adding that there should be no short cut to having a smooth election.
On his part, Sagay said it would be good to extend the election date to pave way for the amendment of the constitution, stressing that to have a credible lection called for a fresh voters' register.
"It will be better to postpone the election rather than rushing to do it," said Sagay.
According to Makinde, there is  need for the nation to have a free and fair election and that if extending the date would enhance it, it should be granted, stressing that "we can't afford to get it wrong if we are going to extend the date in order to get it right, the better.   What is what doing is what doing well." he said.
Barrister Allens Agbaka also backs  shift of the election to enable INEC do a good job, saying that even Jega's appointment was late.
"If the shift can be accommodated within the constitutionally  stipulated period, it is okay or we will have problem in 2011," he said.
"I think I will support Jega for a shift because when you rush all these things, it will not avail anything.   Election should take place in April and later date.   Why are we in a hurry?  Where you have not been able to conduct fresh voters' registration, election shouldn't hold; let us take our time," said Barrister Chris Akiri, Solicitor, Supreme Court.
However, Mr. Yinka Odumakin, Publicity Secretary, Afenifere Renewal Group did not support shift in the date of the election, but said that as long as that shift in date would not extend the 29 May handover date, it could go on.
"For as long as it does not affect the  expiration  of the tenure of this administration but anything beyond the administration is an invitation to chaos.
"If it involves shutting down the nation for two weeks to have a voter register, let us do it, but extending it will mean elongation of the tenure of this administration and the tenure of the president," he said.
Lagos lawyer, Festus Keyamo opposed  any extension of  the election date, saying that with political will, the nation could have a new voters' register in one week.
National President, Nigerian Bar Association, Mr. Rotimi Akeredolu, also said  shifting the date of the election was unconstitutional and that the idea should be dropped.
"The position of the constitution is clear.   Jega can't change the date of election.   They can deploy more men and money to get a new register and get the election under way," he added.
Alhaji Balarabe Musa, former Governor of Kaduna State, said it would be a tragedy if the election date was shifted, saying that the tenure of the current administration should not in anyway be extended.
—Kazeem Ugbodaga
Load more