Former Chairman of the Economic and Financial Crimes Commission, EFCC, Mallam Nuhu Ribadu has urged Nigerians in the diaspora to return home to participate actively in the 2011 election.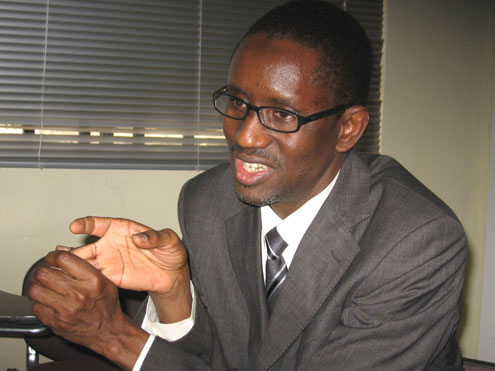 Ribadu called for their direct participation at the Nigeria Diaspora Dinner held at the Transcorp Hilton Hotel, Abuja on Sunday.
He advised, "It is important for the diaspora to give urgent consideration to the need for direct participation, through physical presence as candidates, campaign managers or analysts.
"In these roles you can help give the electoral process more nerve, vision and quality. It is no longer enough to out source your trust and hopes in leaders who almost certainly will quash the trust."
He challenged Nigerians in diaspora to provide leadership in order to redefine Nigerian's democracy and culture of freedom, adding that the nation was at a turning point and youths as well as Nigerians in diaspora were the ones who could midwive the new process.
Ribadu, therefore, called on the youths to register en-mass to enable them to vote en-mass and also organise themselves to defend their votes.
He observed that youth empowerment was a great challenge which must be mediated with a high sense of responsibility, accountability and a deep sense of social justice.
Ribadu charged Nigerians in diaspora to help promote the message and vision and to offer effective leadership to the nation.
He had earlier noted that the population of Nigerians in diaspora was estimated at 17 million, thus making it the fourth significant and potential power block in relation to the politics and social  life of the country.
Load more