At least fifty persons were injured when supporters loyal to Governor Gabriel Suswam of Benue State clashed with loyalists of the suspended Chairman of Gboko Local Government Area , Hon Simon Abua.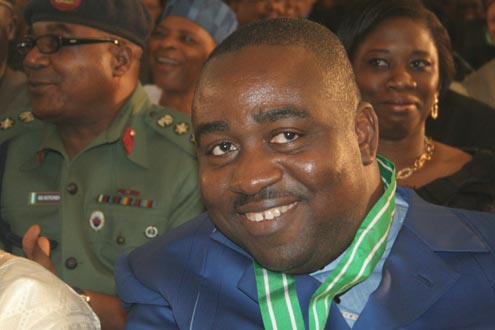 PMNEWS gathered that the violence started after a High Court presided over by Justice Kpam Baaki adjourned a case filed by the suspended chairman, alleging that he was wrongful suspended by the State House of Assembly.
According to him, some persons said to have spotted the Governor's campaign T-shirts soon started singing victory songs thereby infuriating supporters of the suspended Chairman and a bloody clash occurred. Several persons including two councilors were thoroughly beaten.
The clash continued unabated for more than an hour after the court adjourned its sitting even as fighting  spread to other parts of the metropolis.
Lawyers as well as journalists took to their heels to save their lives.
It, however, took the intervention of operatives of the Joint Military/Police Security outfit code named 'Operation Zenda' from neighboring towns and other security agencies in quelling the crisis and avoiding further bloodshed.
P.M.NEWS also learnt from a cross-section of people in Gboko that the  crisis between Mr Simon Abua, susupended council chairman of Gboko local government area and Governor Gabriel Suswam is seen as an extension of the wrangling between immediate past governor, Senator George Akume and Suswam.
Abua is well-known as Akume's closest associate and confidant, who had refused to be disloyal to Senator Akume and his paying the price for unrepentant loyalty.
At the recent swearing-in of the acting chairman of Gboko LGA,  Mr. Joseph Kutu, Governor Suswam  charged him  to take control of the security situation in the local government area to avoid any break down of law and order.
—Ubong George/Makurdi
Load more