President Goodluck Jonathan has been called upon to wade into the persistent faceoff between former governors and their successors in some states of the Federation.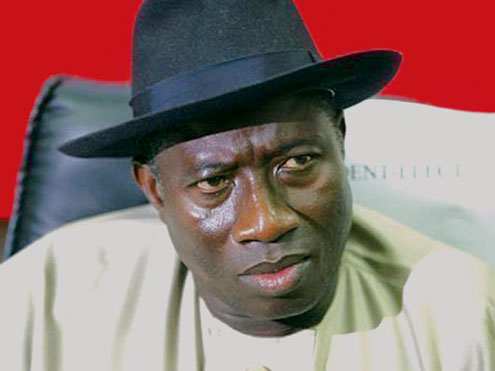 This was the consensus delivered through a communiqué issued  at the end of the Conference of PDP Chairmen in Nigeria which took place in Makurdi, over the weekend
The delegates also advised President Goodluck Jonathan as leader of the party not only  to step in and resolve  the problems between former governors and current governors, but  as well as feud between party members in and outside the states, describing the power struggle as "uncalled for".
While recognising the efforts of the president and his deputy in the governance of the country, the delegates,however, expressed worries over the increasing spate of kidnapping and armed robbery in the country and advised the president to tackle the menace head-on.
The Conference also observed with disappointment petitions and adverts published after the appointment of the National Chairman, Dr.  Okwesilieze Nwodo calling for the dissolution of state excos.
They stressed  that these petitions and adverts were produced from fake documents allegedly coming out of INEC and advised the party not to act on them because they are not in consonance  with the party's constitution.
Additionally, the chairmen complained about the crises rocking the party in some states as a result of power tussle between some politicians residing outside their states and those in the states.
They cautioned the party's leadership at the national level "to be careful in managing information provided by politicians residing outside their states by adhering to the policy of using notable politicians to root their grievances through their wards and tate chapters before coming to Abuja".
The chairmen also urged the National Executive Committee of the party to as a matter of urgency set up necessary machinery to address these crises.
The conference lauded the party's leadership for restoring peace in PDP in Plateau State and urged it not to take any action that could disrupt the prevailing peace in the state.
It equally advised the National Chairman to avoid a situation where litigation has become the order of the day or where court judgments are regularly obtained against the party leadership.
"We wish to restate our stand that any dissolution of the party's exco at any level should follow due process. Reconciliation and not dissolution should be encouraged now that primaries and local government elections are due in some states," the PDP chairmen stated.
—Ubong George/Makurdi
Load more