Officials of the National Drug Law Enforcement Agency (NDLEA) have intercepted 460.4 kilogrammes of cocaine at Tincan Seaport in Lagos, South West Nigeria. The street value of the drug is estimated at over N4billion, the agency said in a statement today.
The drug, the second largest ever seized in Nigeria, was shipped from Chile.
NDLEA's Head of Public Affairs, Mr. Mitchell Ofoyeju said that two Chinese and a Nigerian have been arrested in connection with the seizure.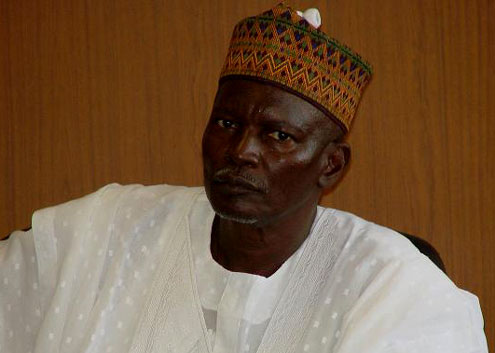 Chairman of the Agency, Ahmadu Giade, described the seizure as a major breakthrough in the country's counter narcotics efforts.
"The entire operation was intelligence-based and professionally executed. This is the second largest seizure of cocaine next to the 14.2 tons made at the same port in 2006.
"The quantity is frightening and the street value paints a horrendous picture of the illicit drug trade. Apart from the estimated street value in the country, the value would have doubled in Europe. The seizure is exciting to us. It is also a wakeup call for all hands to be on deck," Giade stated.
The NDLEA boss assured that investigations are ongoing to get other members of the syndicate arrested.
The anti-drug agency had kept tab on the consignment which originated from Chile and passed through Peru, Bolivia and Antwerpen in Belgium to Tin Can Island Port (TCIP). According to Giade, "the drug was neatly concealed in customized floor wood inside a container which was cleared and taken to a private warehouse at Iganmu, Lagos."
"The agency is determined to send all drug barons out of circulation to prevent criminal acts capable of disrupting peace and stability in the country. I have therefore called for total security alertness in all entry and exit points. State Commanders have also been placed on red alert to ensure effective surveillance and prompt arrests and seizures of any illicit drug shipment," Giade stressed.
NDLEA said that preliminary investigations show that all the Clearing Documents had fake addresses on them.
The NDLEA boss commended the perseverance and commitment of the undercover officers that spent days and nights on the field in making "Operation Chile" very successful.
He promised that Nigeria will not only sustain the country's leading position in drug control but also improve on it.
By Simon Ateba
Load more