Police guarded the ruins of the Nigerian Taliban's mosque on Monday, a year after it launched an uprising put down by a brutal military assault, with fears a new attack was being planned.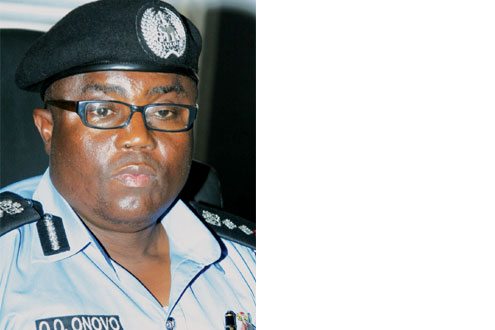 Authorities also worked night checkpoints in this city in the country's north in a bid to keep out weapons and avoid a repeat of last year's insurrection by the Islamist sect that spread to four states.
Police in Maiduguri, the centre of the uprising that led to more than 800 deaths, most of them sect members, refused to speak officially about the uprising and any potential new threat.
"They're hiding. We don't know where," said one police officer on condition of anonymity as he guarded the former sect mosque and headquarters that is now a stack of rubble on a quiet dirt road where goats roam.
The site is a pile of concrete, with pots, pans and clothes strewn within. Burnt-out motorbikes and cars sit along the perimeter of the former mosque, and two IV bags hang from a tree next to what used to be beds.
It is cordoned off with rope and red rags that hang from it.
One man claiming to be a sect member told AFP in an interview on Monday that the group had gone underground since the assault last year and was no longer centred around Maiduguri.
He claimed sect members had weapons stored in various parts of the country, some of which he had personally seen, but would not comment in detail about whether the group was planning to strike again.
"We are ordained by Allah to be prepared and amass weapons in case the enemy attacks," the 35-year-old who refused to be named said.
The uprising had occurred because police had provoked them by targeting sect members, even shooting some, he added.
"Anybody who doesn't like Islam, works against the establishment of an Islamic state, who is against the prophet, is an enemy."
The sect member said the group's new leader is Abubakar Shekau, who was deputy to the former chief, Mohammed Yusuf.
Yusuf was captured alive during the siege last year, but later killed by police, who said he had been trying to escape when he was shot. The sect member interviewed by AFP referred to Yusuf as a "martyr."
Shekau was believed killed as well, but videos have emerged in recent months showing him issuing threats, raising fears the sect was reforming to strike again.
Police say the videos are digital mock-ups, but the authorities have nevertheless been on high alert.
Heavy regular patrols with sirens blaring as a show of force were however halted because they upset residents.
One woman said she was praying there would not be more violence since her brother-in-law was among those killed last year.
She said he was a government worker with documents inside his car that the Islamists saw. When they did, they dragged him out and burned the car, later killing him, she said.
"They removed him and then they killed him," said Jummai Balami, a 53-year-old Christian. "They left his wife with five kids."
The sect, also called Boko Haram ('Western education is sin' in local dialect), launched the insurrection last year in a doomed bid to establish an Islamic state.
Nigerian police and troops crushed it after nearly a week of street battles. At police headquarters in the city, where journalists saw officers shoot suspected sect members last year, a new wall has been constructed out front.
Outside, a man identifying himself as a secret service agent listened in as journalists interviewed passers-by.
At the former mosque, about a 20-minute car ride across town, four police officers guarding the site stopped journalists from interviewing people as they walked by.
Last year's uprising shocked the country, where roughly half of the 150 million population is Muslim and a dozen of the nation's 36 states have implemented Islamic sharia law, though it is selectively applied.
In Maiduguri, a majority Muslim city, signs declaring "Allah is the Provider" dot the roadside. Many here were and remain strongly opposed to the sect.
Load more