After Falconets of Nigeria defeated USA in the quarter final of the ongoing FIFA U-20 Women World Cup in Germany on Sunday. Former Flying Eagles Coach, Tunde Disu, spoke with SUNDAY AKINTOYE about Nigeria's victory and what next after the tournament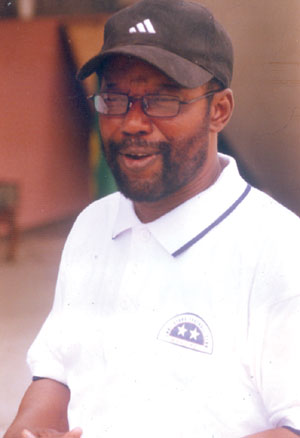 What is your rating of Falconets' performance against USA?
I think the Falconets deserved praises from  soccer loving Nigerians because nobody gave them any chance when the championship kicked off in Germany. I was impressed with the performance of the Falconets against USA in the quarter final. I wish them success in their next game.
Having defeated the defending champions, the Falconets will tackle Colombia in the semi finals on Thursday; do you see them reaching the final?
They can shock Colombia because they are fantastic in all their previous matches. The match can be tough for them because the Colombians are technically good. I think both teams have what it takes to reach the final.
Are you saying Colombia will defeat Nigeria?
I did not say Falconets will fall but the game will be keenly contested because both teams want to make history. We should not forget that both teams have not reached the final before, so I think this is the opportunity for both countries to make history. Honestly, I see Falconets reaching the finals because of their determination since the competition started.
Are the Nigerian ladies well motivated  to reach the final stage?
To be frank with you, the Falconets are not well motivated as we expected. I believe the players want to make names for themselves. The players want to prove to the Federal government that female football can bring glory to this country if an adequate attention is given to them.
Which area do you want the Falconets to work on in preparation for their next match?
They should hold on to ball confidently and try to mark their opponents. They should  be calm when they are in front of goal and ensure they play from the midfield to demoralise the game plan of their opponents. I think if they can do what I said, the sky is the starting point.
Should the coach of Super Falcons, Eucharia Uche,  invite the Falconets  to the senior team after the tournament?
That should happen after the competition because the Falconets are equally good for the senior team   and they understand themselves. Super Falcons'coach should invite the players to camp for screening and any player who makes the list should be part of the Super Falcons team that will contest for Africa Women championship which will hold in South Africa later in the year.
Load more