Star actor and winner of the first edition of Gulder Ultimate Search: Celebrity Showdown, Emeka Ike, has been banned by the Actors Guild of Nigeria, AGN.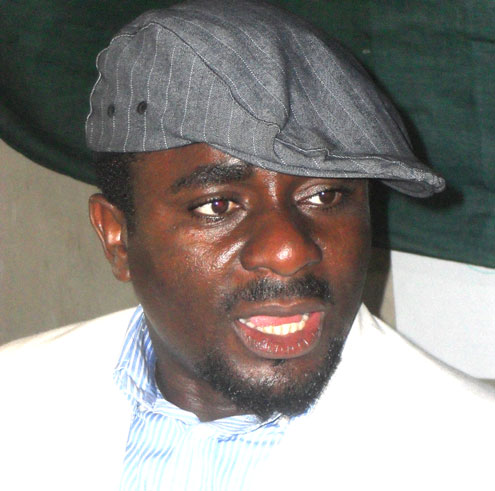 Disclosing this to P.M. NEWS yesterday, the Chairman, Board of Trustees [BOT] of AGN, Prince Ifeanyi Dike, claimed that making the decision was inevitable as Emeka's alleged misconduct and anti-guild activities are becoming unbearable.
"The actors in Nigeria have unanimously decided to suspend Emeka Ike indefinitely for anti-guild activities. We have also stripped him as the Vice President, South East of the guild. Let me use this medium to state that the move to suspend him was not made by the Board of Trustees, but AGN members who have been monitoring his anti-guild activities for some time now.
"He has been disturbing the peace of this guild, sponsoring thugs to threaten us.  So right now, anybody who deals with him on behalf of AGN is doing so at his or her own peril."
Dike further claimed that he and other members of the BOT have been receiving life threatening text messages from unknown persons.
"Emeka Ike has been sponsoring some unknown persons to harass us, particularly in Anambra State. I received a message recently that if I come to Anambra State, I will be killed," Dike said.
In his own reaction, Emeka Ike, who also spoke with our reporter on phone yesterday, said nobody can ban him from the guild.
According to him, "who is banning who? I have not heard of it, but the BOT has expired since 2008. Their tenure has ended and they have no power to ban me. They have no powers again because they have lost in all the Eastern states where they claimed to be controlling. You need to ask them why they can't go to some states again. You can also ask them if I have not suspended Ezenna Agu as the Chairman of AGN in Anambra State.
"I have filed a case against them in court and very soon, they will go to jail because I will not make things easy for them. They are the ones that will be banned. Don't just bother yourself with anything they say because I'm the President of AGN and whatever I say is the final, just watch out."
P.M. NEWS gathered that the crisis between the Board of Trustees and Emeka Ike's faction of AGN started last year when the former decided to form a government of national unity that will be headed by Segun Arinze.
Not satisfied with the decision, which they claimed was unpopular, a faction of the guild headed by the then Interim National President, Kanayo. O. Kanayo, went ahead to conduct an election which produced Emeka Ike as President. But the BOT maintained its decision that Segun Arinze will remain their recognised National President.
—Bayo Adetu
Load more