The Economic and Financial Crimes Commission, EFCC, has debunked reports that it is under pressure to abandon its on going investigation of allegations against some Council and State officials in Oyo State.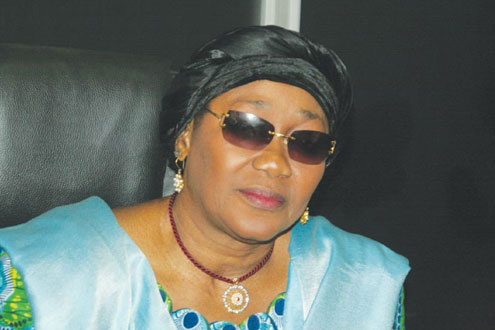 The Commission in a statement today, 28 July also described as baseless, insinuations that the Oyo State government was already planning to offer a property through a proxy to the EFCC Chairman as part of efforts to stop the probe.
It said "while the Commission is not ready to offer itself as a tool for political vendetta or be dragged into the politics of Oyo State or any other state, it has a responsibility to avail the public some facts relating to its presence in Oyo State so as to cut short the spread of falsehood by self serving  mischief makers . As such, the following facts will suffice to dispel the published insinuations:
I.      It is a fact that the EFCC has been investigating some officials of the state and local governments in Oyo over award of contracts.
II.      The Commission has not stopped and is not under any pressure from anyone to stop its investigation in the state. Rather, our operatives were in the state for three days just over a week ago for on the spot physical assessment of some of the projects being investigated. This is surely not an indication that there is pressure to stop the probe.
III.      It is absolute falsehood that the Oyo state government was planning to allocate a property to the EFCC Chairman through a proxy. What mischief makers might have distorted to paint a different  picture was the decision of the EFCC to buy an abandoned government property in Iyanganku area of Ibadan at a bid price of N40.2 million. The property is intended to serve as the South West Zonal office of the Commission. This is in fulfilment of the federal government's approval for the EFCC to establish two additional zonal offices in Borno and Oyo states, the costs of which were provided for in the approved 2010 budget of the Commission.
IV.      This can't therefore translate to a bribe for the EFCC Chairman as other law enforcement agencies have equally bought part of the same property to establish their own offices.
V.               The Commission wishes to assure all that it is committed to its statutory responsibility as a law enforcement agency and will not tolerate attempts to drag its name or those of its officials into the local politics of areas where it is carrying out investigations."
Load more