The Lagos State Government has ordered all churches in Lagos, Nigeria, to immediately remove all external speakers from their churches as they constitute noise pollution to the society.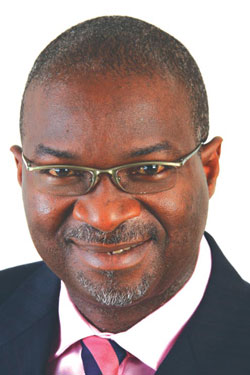 The order is sequel to a Memorandum of Understanding, MOU, signed by the Christian Association of Nigeria, CAN, Lagos State Branch and the Lagos State Environmental Protection Agency, LASEPA.
The state government viewed continued disobedience by churches to remove their external loud speakers as uncalled for and therefore wants them to comply urgently before stricter measures would be adopted to abate the nuisance.
At the MOU between LASEPA and CAN, the government also wanted all churches to completely be enclosed to further curtail the noise during service in order not to disturb public peace and order.
The MOU was signed by LASEPA General Manager, Mr. Rasheed Shabi and the Director, Pollution Control Department, Mr. K.A. Fadairo for the state government and Pastor J.A. Fatokun, Pastor Olawoyin Lawrence and Pastor Barnabas Otoibhi for Lagos State CAN.
According to the agreement with government, CAN agreed that churches under its umbrella should remove external loud speakers from their places of worship in order not to disturb public peace.
The agency observed that many churches in the Lagos metropolis use residential plots, uncompleted buildings, makeshift shanties, shops/garages, flats and corridors and passages within tenements as worship centres, which clearly violate the town planning laws.
LASEPA warned churches that henceforth, vigils were to be held with all necessary abatement measures in place without disturbing the neighbourhood and that week day early morning and evening services must be held without disturbing the peace of others.
"In all these cases, amplifier, keyboard and other musical instruments are used both day and night to conduct vigils which exacerbate noise pollution within the state. It is noteworthy that religious noise comes with associated vibration from church activities," the agency observed.
With the agreement reached, LASEPA had removed the regulation of time, period, frequency of worship services and restriction of use of musical instruments from noise pollution control policy if the abatement measures were put in place by the churches to prevent noise pollution.
In the MOU, CAN is expected to persuade its members to control the noise emanating from their worship centres to nationally acceptable limit of 55db during the day and 45db at night and that churches should be good examples of the golden rule in the Bible which reads "Therefore, whatever you want men to do to you, do also to them."
The state government also said that while it would not ban churches from holding open-air crusades and preaching, churches willing to have open-air crusade must obtain permit from the police and LASEPA before doing so.
Both parties further agreed to accept liability for breach of any of the conditions and punishment in accordance with the provisions of LASEPA Edict as deemed necessary to serve as sufficient deterrent to prevent any further occurrence.
Load more