Wife of the chairman, Lagos Mainland Local Government Area of Lagos State, Mrs. Amudalat Adekanye, has cautioned the youth not to allow themselves to be used as political thugs by some politicians who have nothing to offer in the forthcoming general election.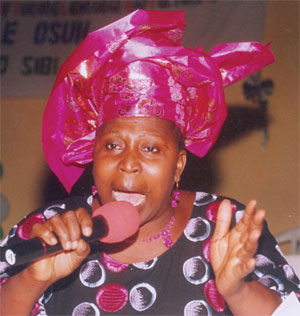 In a chat with P.M.News last weekend, Adekanye stated that since youths are the leaders of tomorrow, there is nothing wrong in them taking active part in the political process of the country as soon as they attain the mandatory age of 18 years, but they should guard against allowing themselves to be used as political thugs, while the children and family of those who engage them to foment trouble live in affluence, even outside the country.
According to her, Nigeria is a very attractive country endowed with various natural resources but faced with challenges of corruption, while enjoining the youths not to compromise integrity for corrupt practices, regardless of the consequences, rather, she said they should develop a heart of service and social responsibility to become people to be proud of by their family and the country at large in the future.
Load more